Pickering and Pryor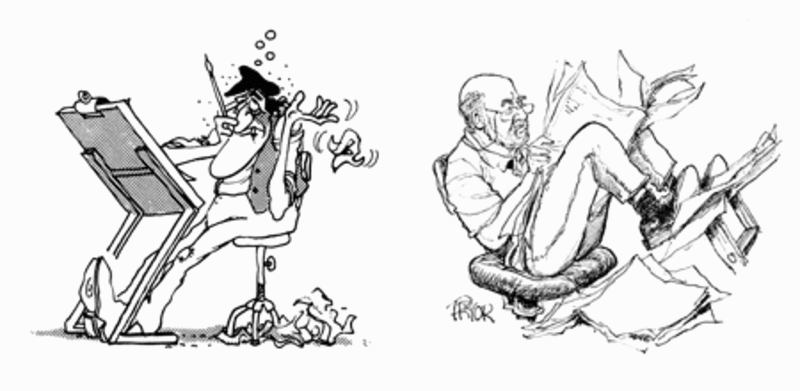 Australia has one of the strongest traditions of political cartooning in the world. Larry Pickering and Geoff Pryor are two of Australia's best and most influential political cartoonists.
Taken together their work covers more than 30 years of Australian politics. Pickering and Pryor's cartoons cut straight to the heart of political issues, presenting clear and incisive comment. Whether we agree or disagree with their point of view, their message is conveyed in a matter of seconds. In many ways this belies the reality of cartooning, where many hours are spent conceiving the idea and crafting the image.
The big personalities of politics leap to life, delighting us with their antics as they face perils and predicaments on the political podium. The work of Pickering and Pryor allows us to laugh at the serious business of politics, yet also encourages us to reflect upon the personalities, issues and events. Looking back over 30 years, the cartoons presented in this exhibition also do something more–they remind us that history sometimes seems to repeat itself. Through the cartoonist's use of metaphor and symbolism the cartoons retain much of their original power and relevance today.