Bill Hayden
After Gough Whitlam retired from Parliament in 1978 Bill Hayden became Opposition Leader. He held the position until 1983 when he 'fell on his sword' just weeks before the election and handed over leadership to Bob Hawke. Hayden then made his famous statement 'that a drover's dog could lead the Labor Party to victory' – but just weeks later that dog was Hawke, and Hayden would never get another chance. Hawke appointed Hayden Minister for Foreign Affairs, a position he held until he became Governor-General in 1989.
Of all prominent Labor Party figures, Pickering's cartoons were most ruthless towards Bill Hayden. In the long-running Hawke-Hayden battle for control over the Labor Party, Pickering's cartoons clearly favoured Hawke. Geoff Pryor's cartoons present us with a more complex picture of this self-made, former policeman from Queensland. Pryor witnesses the final years of Hayden's leadership, capturing his struggle with the 'politics of personal projection' and his difficulty expressing his vision for the Labor Party.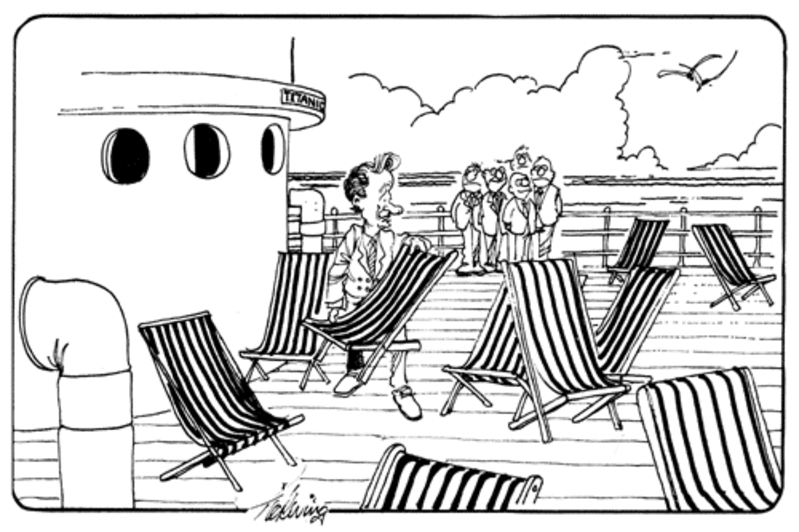 Opposition Leader Bill Hayden reshuffles his cabinet just before the 1980 election.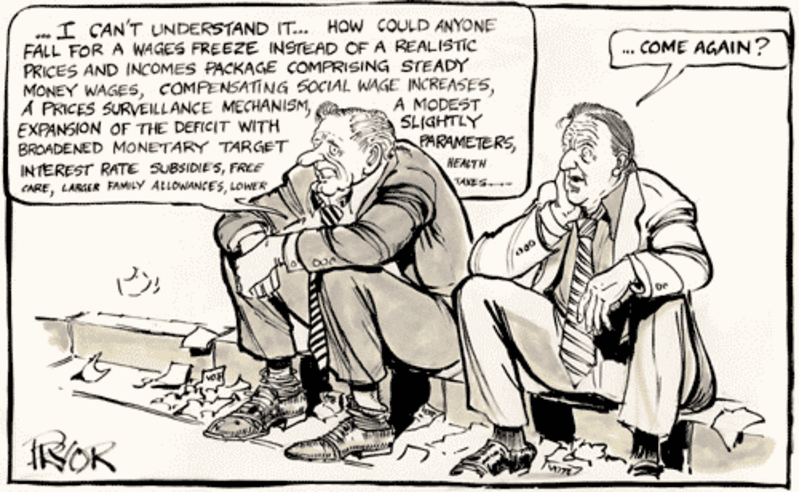 Hayden struggles to project his vision.