Learning
The museum offers onsite and online programs and resources for school and community groups that explore the history of Australian democracy.
Catch a glimpse of our award winning programs below!
---
For teachers
Before you visit the museum, see our Teachers' frequently asked questions (MS Word, 538 KB)
Teachers interested in booking programs should refer to the:
And, if you have five minutes to spare, we would love your feedback
Your responses to this survey will help us to make our site as useful as possible to you when you teach Civics and Citizenship and Australian History.
---
For school groups
Our programs and resources designed for school groups closely tie in with the Australian curriculum, specifically relating to Civics and Citizenship and Australian History.
All school programs are approximately one hour and are free after entry. Entry to the museum is $2 per student; teachers and coach drivers are free. Bookings for school groups are essential.
To book
Choose a school program
Email bookings@moadoph.gov.au or phone (02) 6270 8282
We'll need to know:

Your name, school and contact details
Grade of the group attending
Date you would like to come to the museum
Preferred program
Number of student and adult participants
Any special needs or requirements that are unique to the group
If you are claiming the PACER rebate
When you arrive
Please leave all your bags on the bus (if possible), cameras may be brought inside
Come to the entry at the east side of the building at least five minutes before your booked start time
Pay at reception by cash, credit card, EFTPOS or cheque
A presenter will greet you at the east side entry in time for your program
Disability Access
Students with special access needs must be dropped off at the main stairs immediately in front of the building. There are disabled access ramps into the lower security entrance either side of the main stairs. Elevators provide access to all levels of the building.
Please let us know before arrival if you have a student with any special needs so we can provide support.
---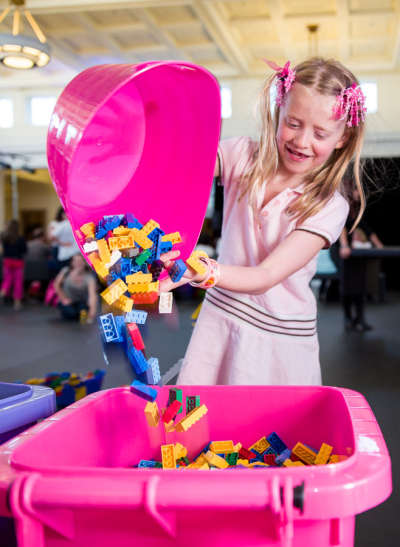 For community groups
The museum's community learning program works with targeted audience groups to ensure that specific access and learning needs are identified and met.
Currently community learning offers school holiday programs during each school holiday period.
Visitors can book for school holiday programs via the general bookings number (02) 6270 8215 or via email to events@moadoph.gov.au.