The secret life of the museum - caring for Old Parliament House and its treasures
The secret life of the museum - caring for Old Parliament House and its treasures
Written by

Samantha van Egmond

Date

Thu, 28 Oct 2021
Looking after a 100-year-old building and its collection while hundreds of thousands of visitors walk its halls is the unique challenge of our Heritage and Collections team
'There is this dichotomy where you want the building to be energetic and full of people and life, however it's still a museum and we have to maintain and manage its collection like any other museum,' says Noel Lane, our Heritage and Collections Officer.
'Every decision made comes back to ensuring we are protecting the value of the building now and into the future, while allowing it to be a living space that people can actively engage with.'
Old Parliament House is included on the National Heritage List alongside Kakadu National Park, Uluru-Kata Tjuta National Park and the Sydney Opera House.
'It's a young building in terms of world heritage, but the significance for our National Heritage is recognised,' says Noel who believes the experience breaks down barriers to understanding the past and appreciating the present more fully.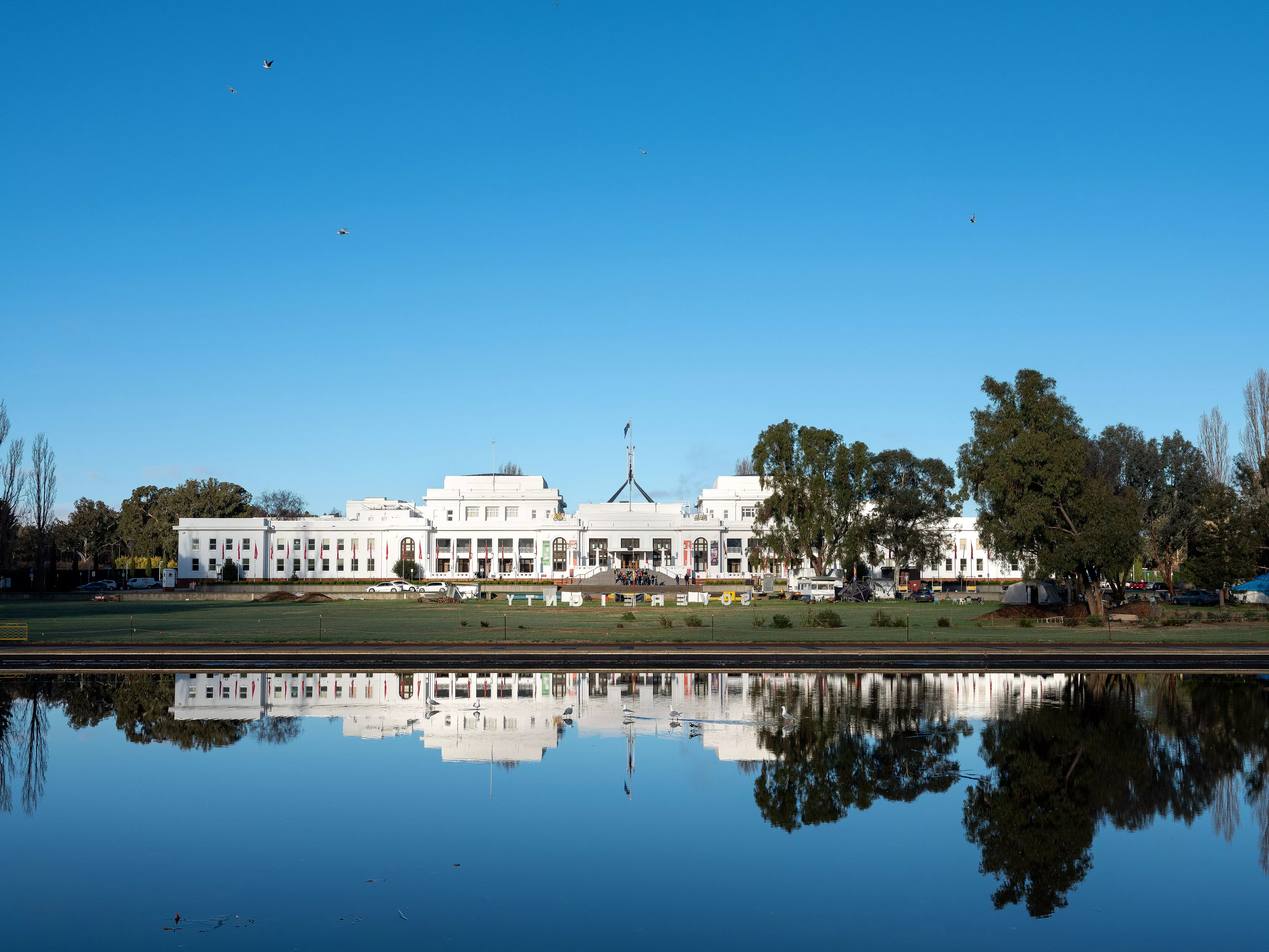 Along with conserving the building, the team is responsible for caring for the collections within Old Parliament House. Many of these items were designed specifically for the space by architect John Smith Murdoch for its opening in 1927 and hold unique historical value with subsequent sets of furniture arriving throughout the 1950s to '80s.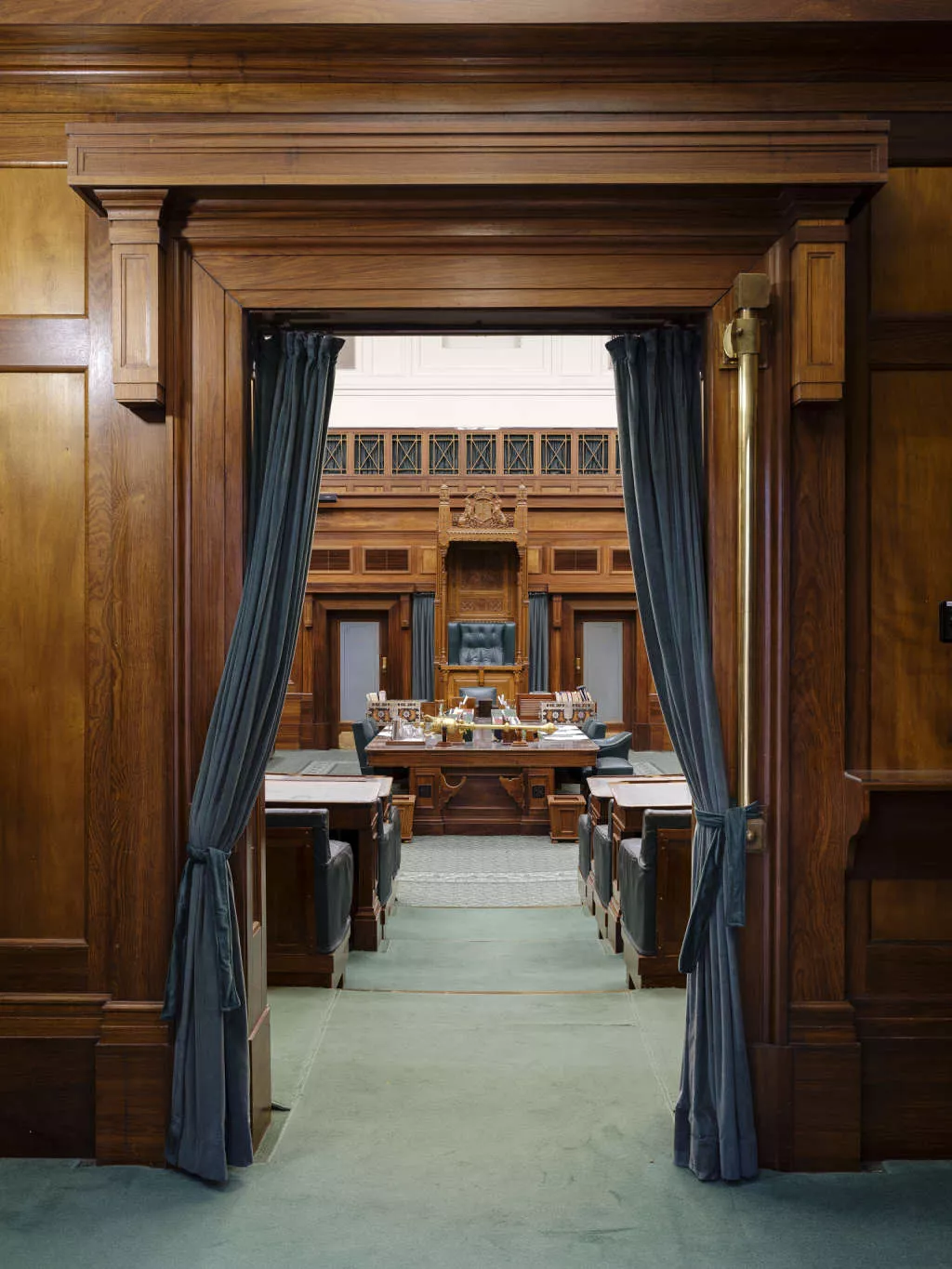 House of Representatives - Tom Ferguson.
---
'People visit for a wide range of reasons – some love the building, others love the stories; some are really interested in the furniture or the technology,' says Noel. 'You can see it online, but to actually walk through and hear the echoes in King's Hall, to see how the light pours in at different times of day, or to walk through the chambers, like mini theatres, is a very different experience,' he says.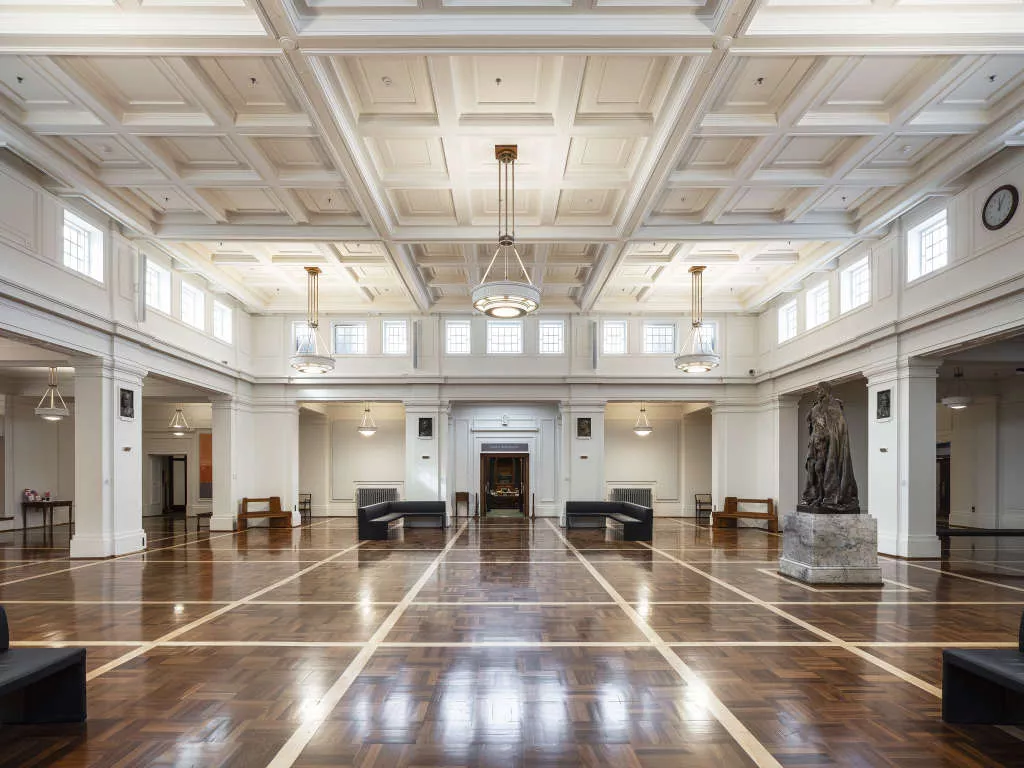 Kings Hall - Tom Ferguson.
---
On any given day Noel might be liaising with textile conservators or discussing waterproofing upgrades. In the lead up to an exhibition the team might be working with contractors to look after carpets and  lighting, removing calcium deposits on the kitchenette sink or polishing glass surfaces.
For book and paper collections, the team works with other major institutions who have expertise in everything from parchment and old paper to inks and dyes. 'While we manage storage and put preventative measures in place to protect the collection, if we're looking to treat an object we collaborate with conservators with expertise in those fields,' Noel says.
A lot of our collection isn't actually on display, so the team ensures these objects are carefully packed and stored. 'We protect objects from warping, going mildewy or getting damaged by pests through a program of preventive conservation', says Noel. All lighting has been upgraded to LED which doesn't emit any heat or ultra violet, and a close eye is kept on relative humidity and temperature to maintain a stable environment.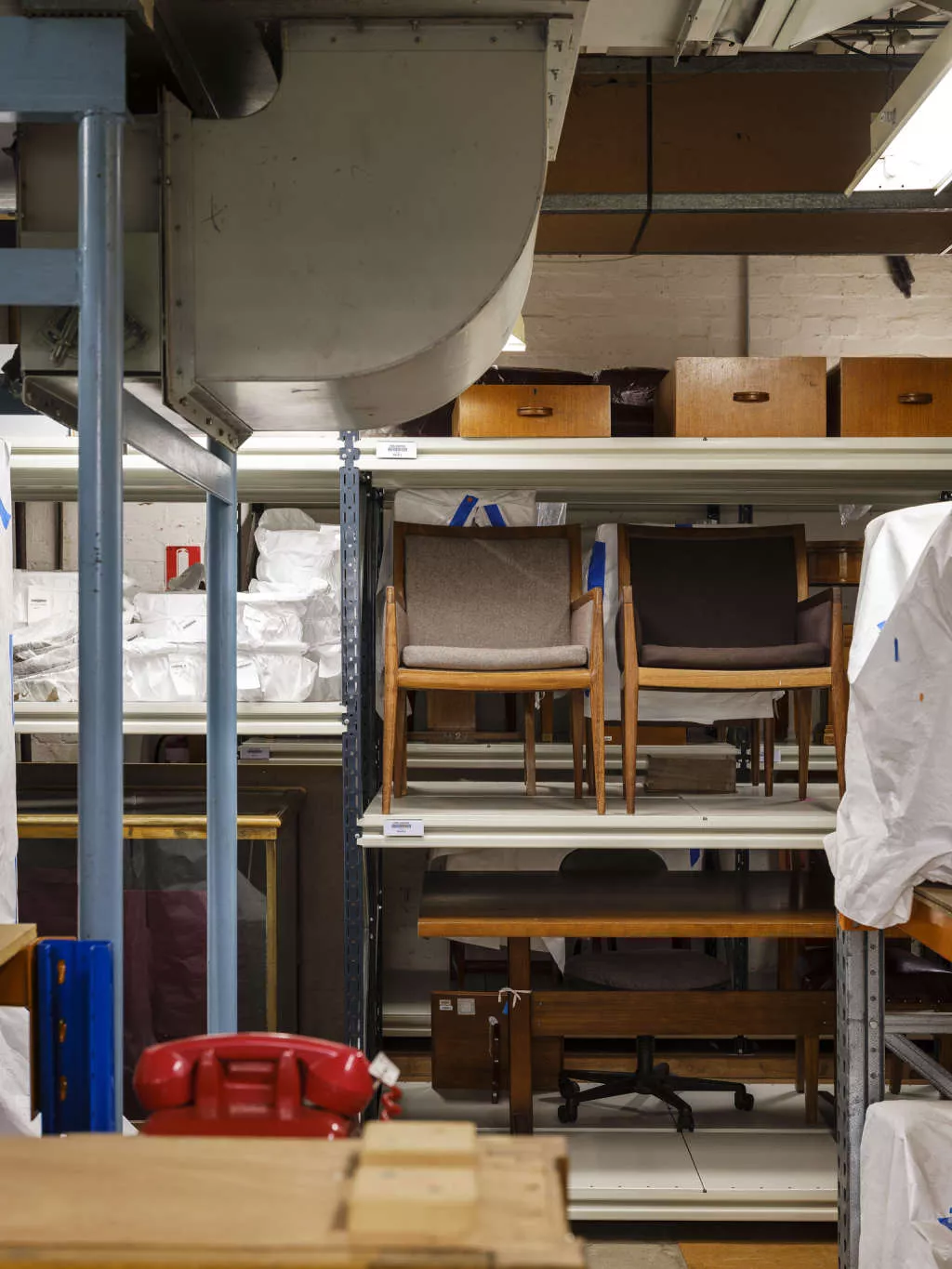 Storage at Old Parliament House (referred to as "The bunker") - Tom Ferguson.
---
To mitigate light damage, a UV film has been applied to the windows, and protective screens block out direct sunlight. This is important, Noel notes, as it was John Smith Murdoch's architectural intent to let natural light into every room. 'He went to great lengths to provide skylights or glass floors to spaces that had no windows,' says Noel. 'There were lots of terraces, verandahs, and even the roof was a viewing platform which encouraged movement between the formal workspaces inside and the gardens and landscape outside.' 
While things were a little different during lockdown, a member of the Heritage and Collections team was permitted to regularly check collections and other areas deemed high risk for leaks or pest damage, as well as checking the humidity. '
As we're not a purpose-built museum – we've been retrofitted – we have measures in place to make sure everything is safe when we're not on site,' says Noel. 'It was still all happening, just in a quieter fashion,' says Noel.
As visitors return and the corridors fill with chatter once again, Noel notes how immediate the experience is. 'In the summer, you stand out on the front steps and feel the heat and appreciate the sense of space looking out through the haze. While in the winter, it's the frost and fog with its crisp and moist air,' he says. 'In the spring the gardens are full of flowers, birds, and budding leaves; and then in autumn the colours are magnificent, with all the ornamental trees. People come just to see that.'