Seven women who made Australian history
It's Women in History Month and we're recognising some of the firsts of women in Australian politics - from Enid Lyons and Dorothy Tangney, the first women elected to Parliament, to Linda Burney, the first Aboriginal woman elected to the House of Representatives.
The accomplishments of these seven women tell important stories about democracy and its future.
Enid Lyons and Dorothy Tangney
'I believed with all my heart in the right of women to a place in government. All my active public work… had been aimed at rousing women to a sense of their own powers and responsibilities.' - Dame Enid Lyons.
'I've got my Irish up and I'm going to fight like mad.' - Dorothy Tangney
Enid Lyons and Dorothy Tangney were the first women to be elected to the Australian Parliament and walked through the doors of Provisional Parliament House together in 1943. Lyons, Liberal, was the first woman to serve in the House of Representatives and Tangney, Labor, was the first woman to serve in the Senate. 
Linda Burney
'Never let anyone tell you that you are limited by anything.' 
Linda Burney, a member of the Wiradjuri nation, is the first Aboriginal woman to be elected to the House of Representatives. She was also the first Aboriginal person elected to the NSW Parliament in 2003. 
Giving her first speech, she declared she was guided by three political motivations: 'Aboriginality, being a woman and being a change maker in the social justice space.'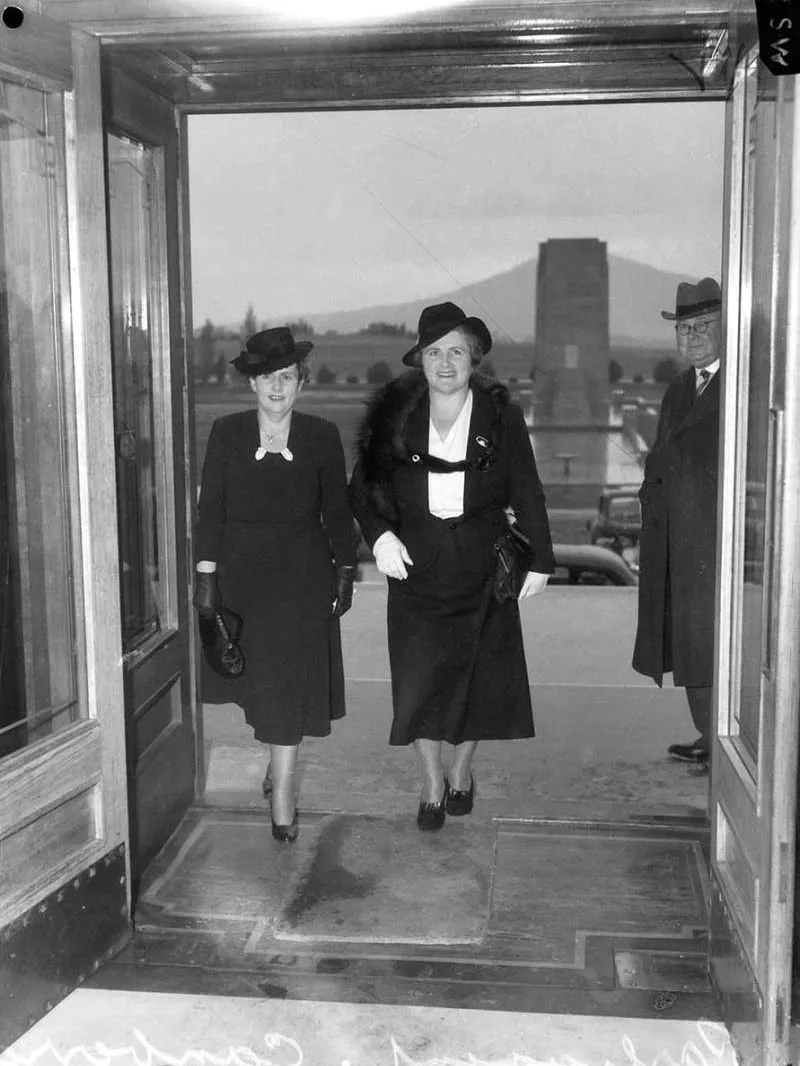 Dorothy Tangney and Enid Lyons walk through the front door of Old Parliament House together in 1943. Credit: Australian War Memoria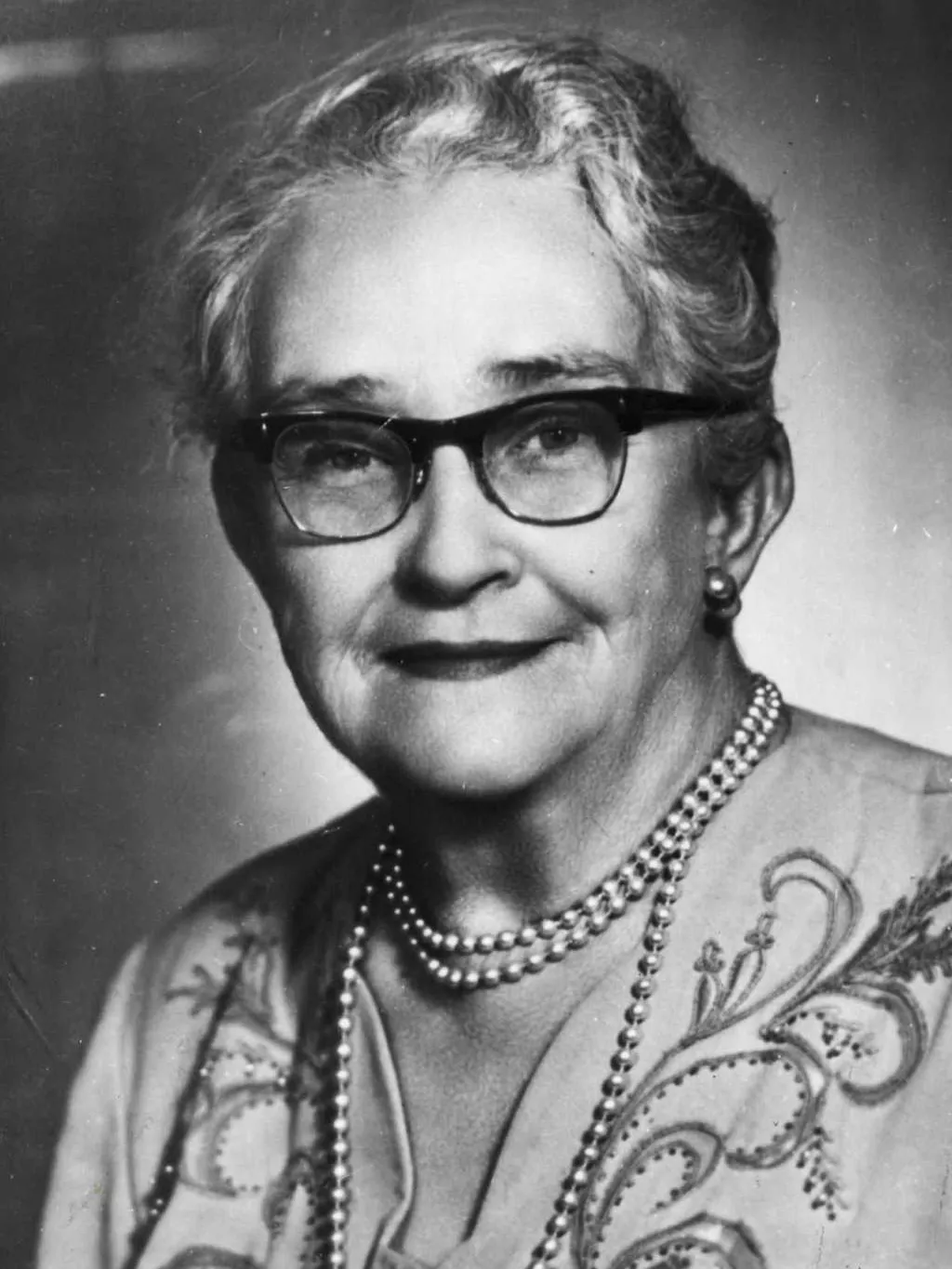 Credit: Sydney Morning Herald
Senator Agnes Robertson, Country Party Candidate for the Senate in the 1955 Election (WA). Sydney Morning Herald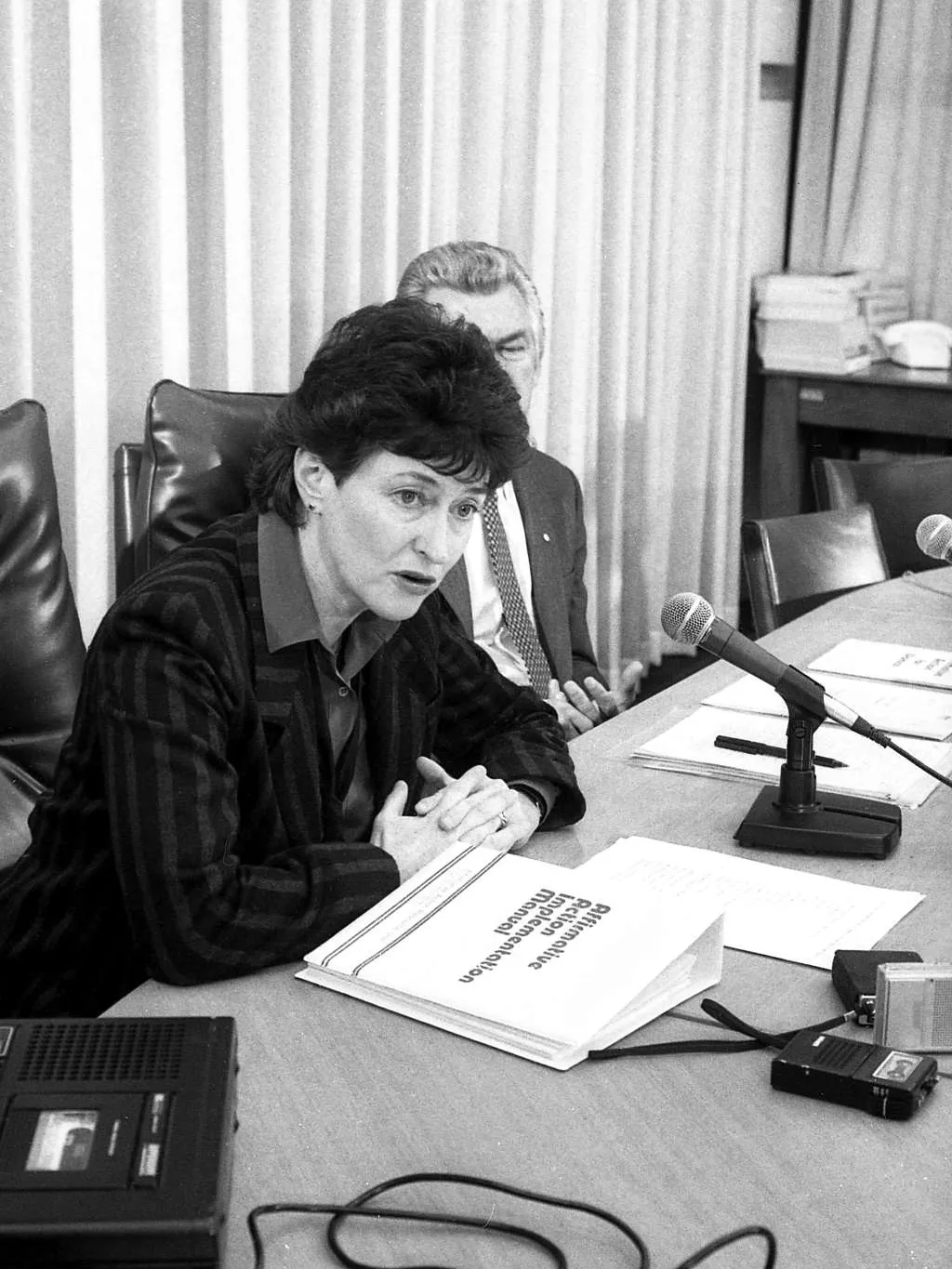 Senator Susan Ryan and Prime Minister Bob Hawke release the government's policy discussion paper on affirmative action for women at Parliament House in Canberra, 5 June 1984. Credit: Fairfax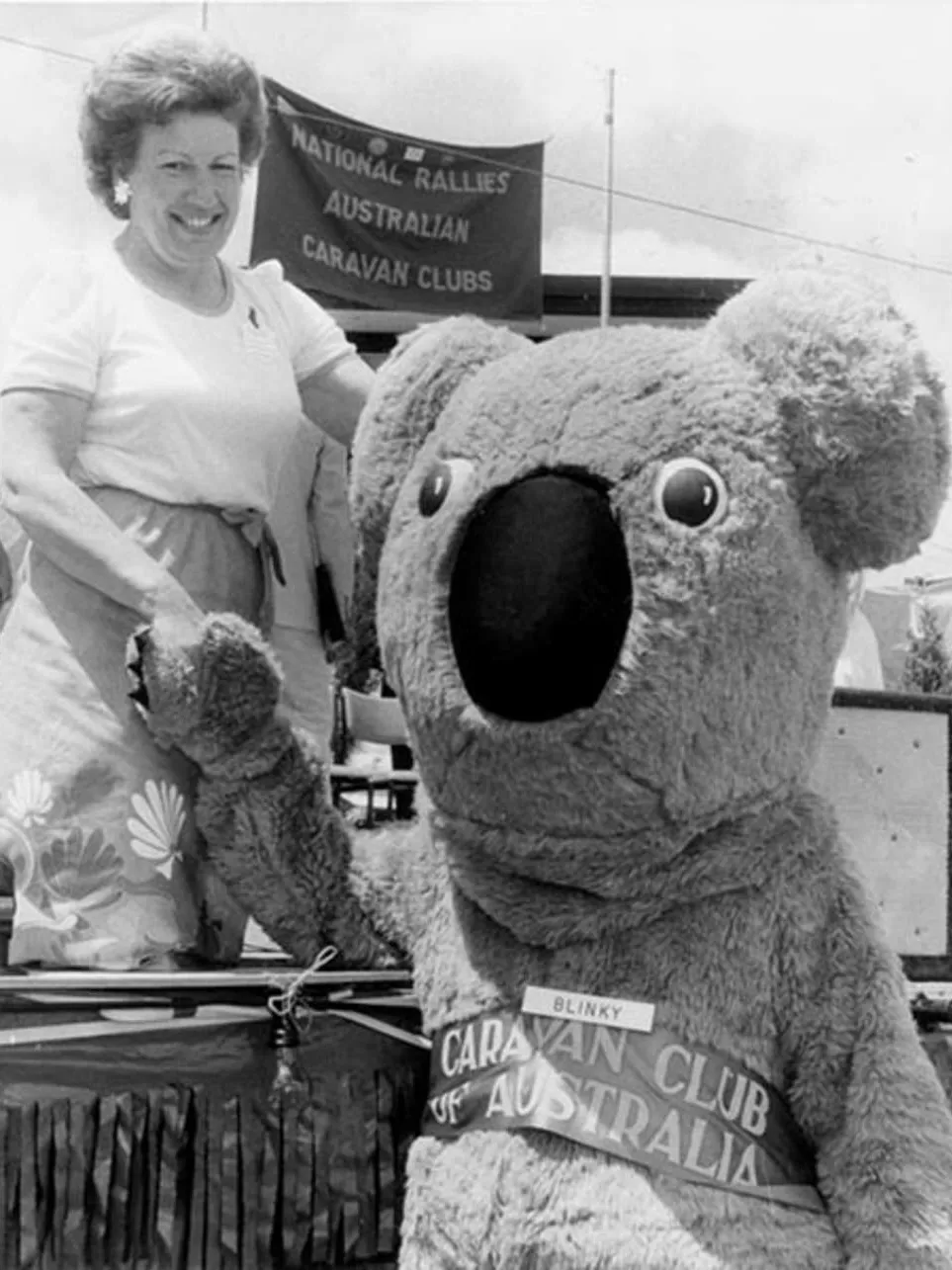 Credit: Fairfax/Heritage Library ACT
Senator Margaret Reid meets 'Blinky' at one of her many public engagements, 1983. Credit: Fairfax/Heritage Library ACT
Margaret Reid
'I have deliberately pursued a role as a local member. A lot of the things you do are so small, but they mean something to somebody.'
Margaret Reid became the first woman President of the Senate in 1996, holding the role until 2002.
A meeting with future Prime Minister Robert Menzies inspired a young Margaret Reid to become politically active. She joined the Liberal Party while still at school and even had copies of Hansard sent here. Years later it was her name being read in the Hansard documents.
She remained an active member of her electorate, sizzling sausages and speaking at schools, and voters continued to re-elect her for 22 years.
Susan Ryan 
Senator Susan Ryan was elected in 1975 as one of the first two senators in the ACT on the slogan 'A woman's place is in the Senate'. She was the first female Labor minister (Education and Youth Affairs), and introduced the landmark Sex Discrimination Act 1984.
That important piece of legislation provided protection against all kinds of gender discrimination and improved the lives of millions of women. It was, according to Ryan, 'probably the most useful thing I've done in my life.'
Ryan passed away just last year, 20 September, aged 77.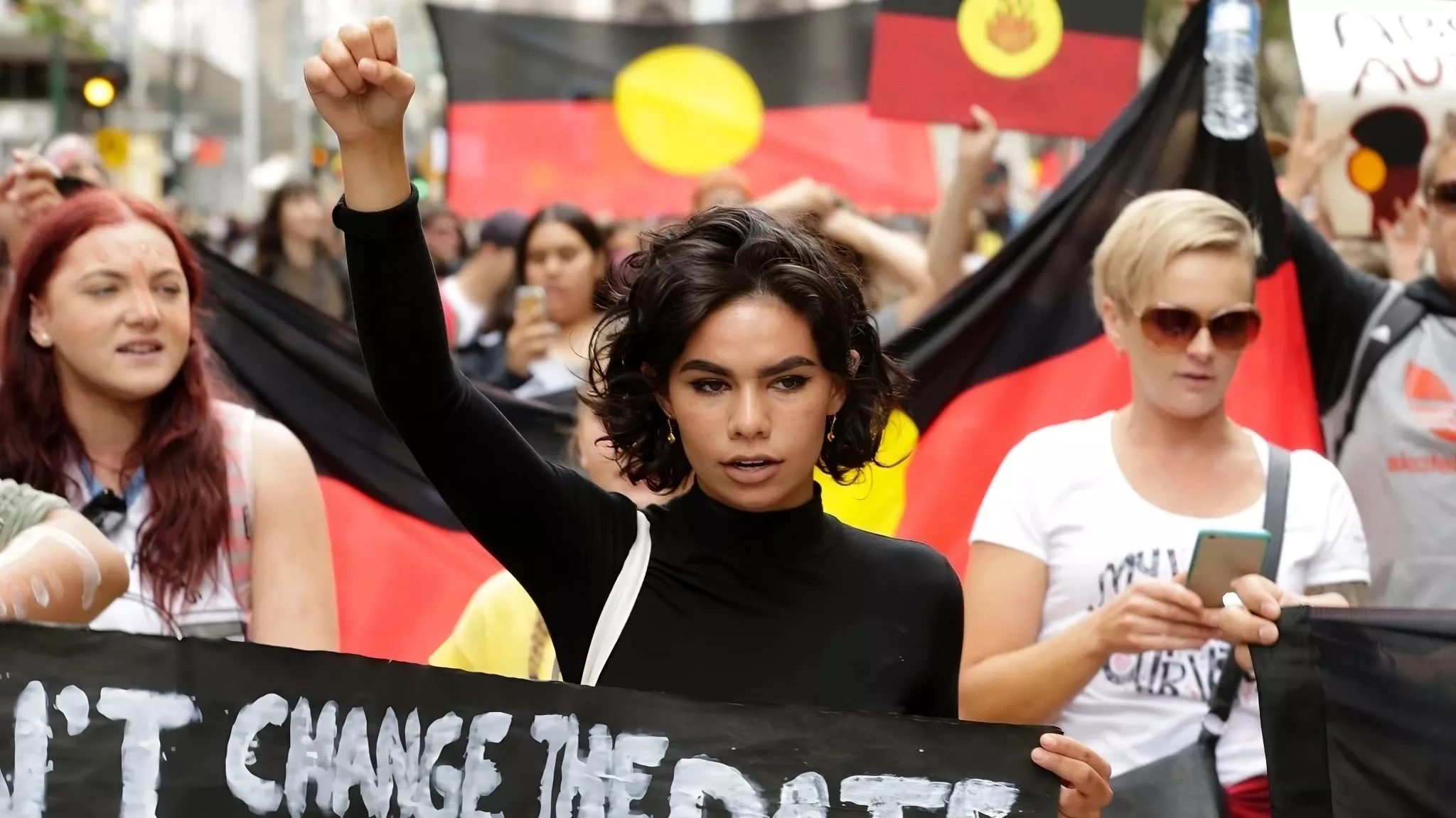 Credit: Darrian Traynor, courtesy of Creative Commons
On 26 January 2017 Aretha Brown was one of the speakers at an Invasion Day rally held in Melbourne. Photo by Darrian Traynor. Credit: Creative Commons
---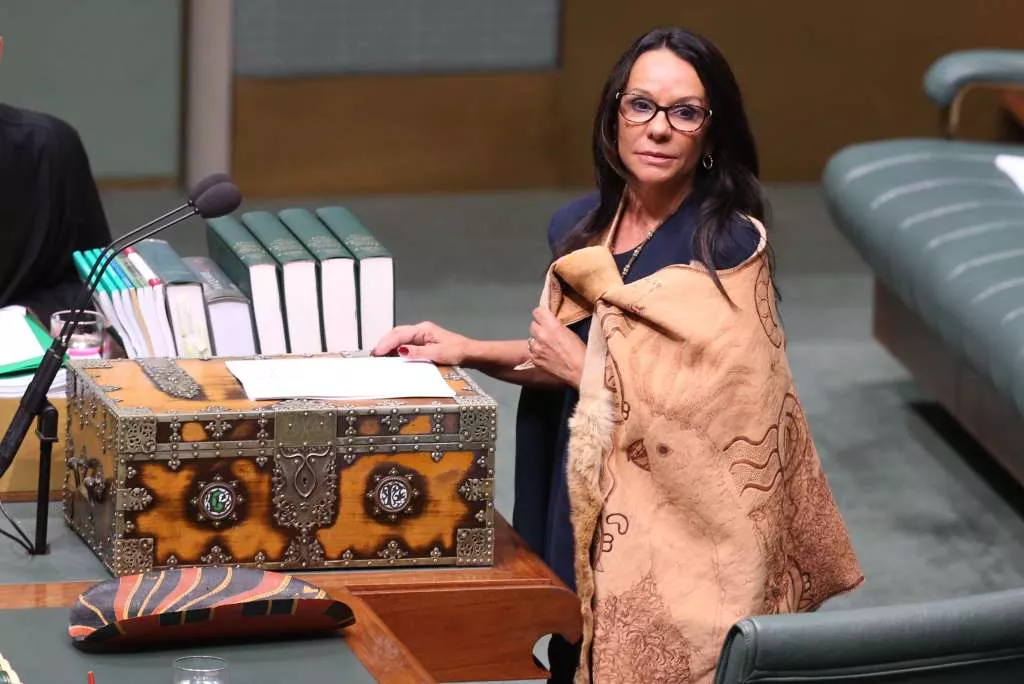 Linda Burney delivers her first speech at Parliament House in Canberra on Wednesday 31 August 2016. Credit: Fairfax
---
Agnes Robertson
Senator Agnes Robertson was the Country Party's first female member of the Australian Parliament and its first female senator.
Originally elected as a Liberal Party Senator for Western Australia in 1949, she made her first speech in parliament on 8 March 1950.
She switched allegiance to the Country Party (the precursor to the Nationals) when she discovered the Liberals had refused her preselection for the 1955 election because of her age. She was elected again, and served until her retirement in 1962, aged 80.  
Aretha Brown
Aretha Brown is one of the next generation of activists challenging the status quo.
She was the first woman Australian prime minister in the National Indigenous Youth Parliament leadership program in 2017, run by the Australian Electoral Commission and held here at MoAD.
Brown told ABC News Breakfast at the time she wants to see more Indigenous people represented in Parliament, and she doesn't want them pigeonholed into Indigenous affairs roles. 'I want to see more Indigenous politicians in foreign affairs and education and trade and science and all those areas.'
Now 20, the Gumbaynggir woman is thriving as an artist, writer and has just completed her first short comedy film.  She also appears in MoAD's Democracy Are You In? exhibition.