Our Museum Experience team can help you plan your visit and answer any questions you have. Please share your feedback so that we can improve our service and facilities.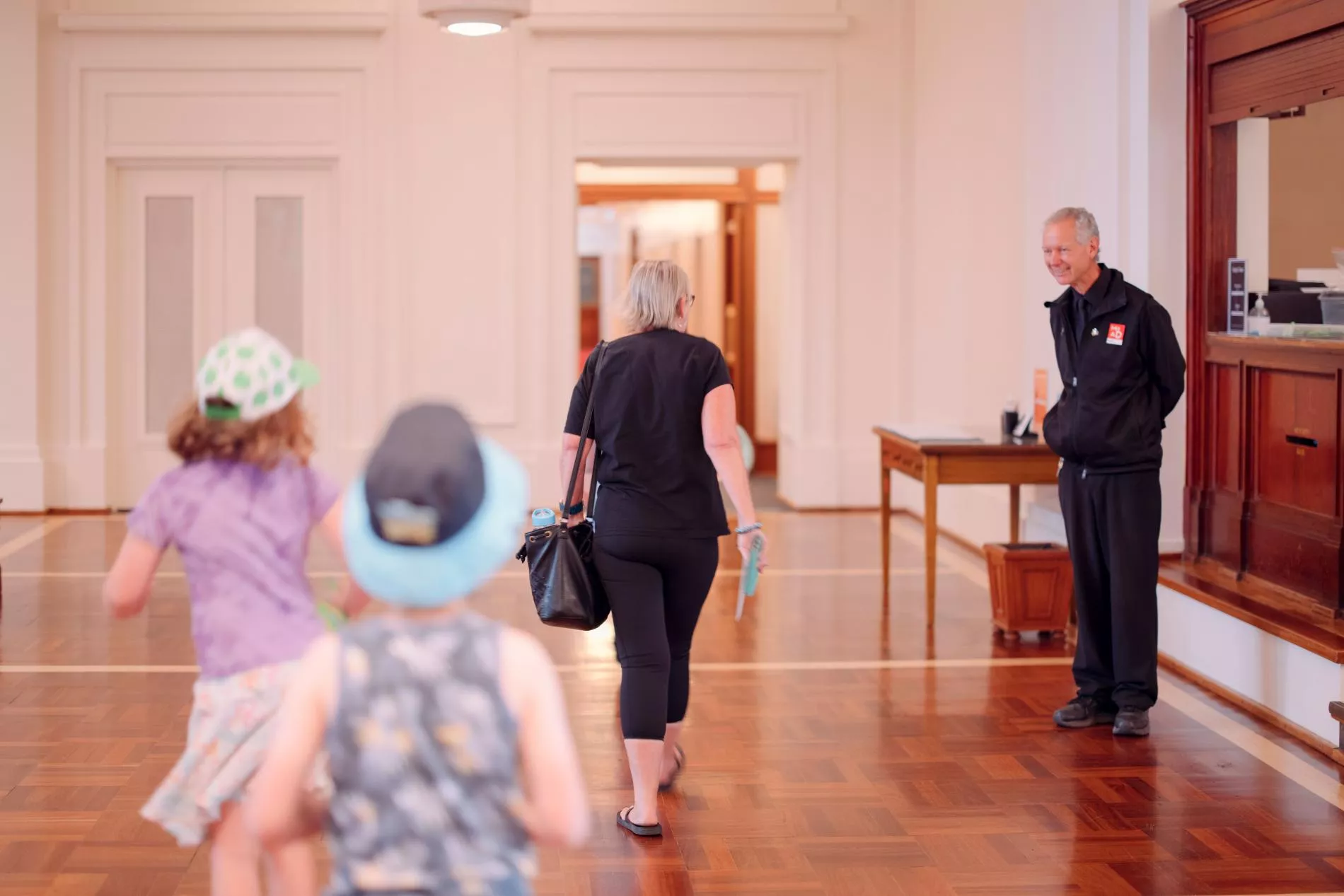 Getting here and parking
The Museum of Australian Democracy is located inside Old Parliament House. Free accessible parking and accessible pick-up and drop-off are located at the front of the museum. We are accessible by public transport with several bus stops within 5-10 minutes walk of the building.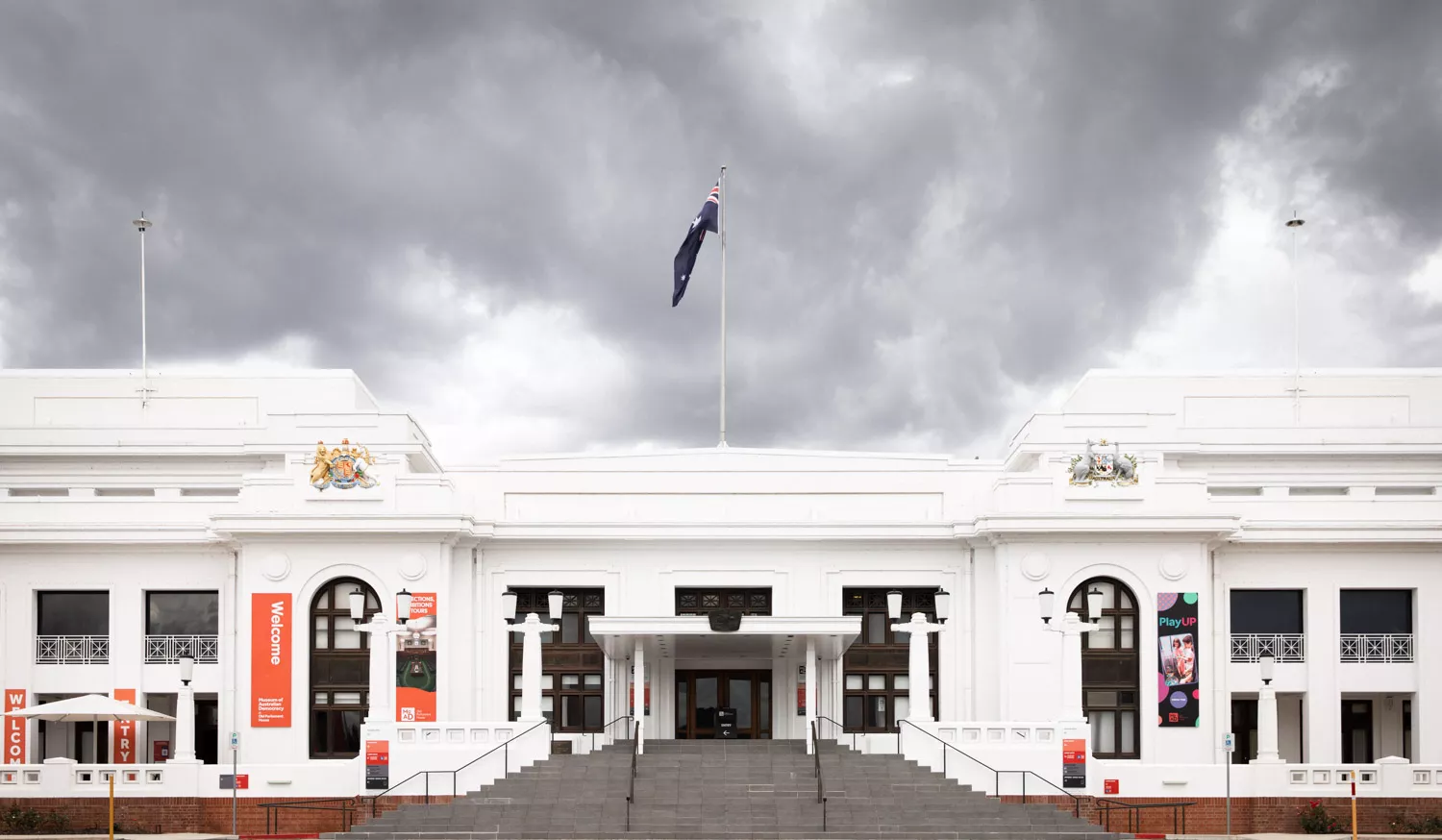 Getting around the building
Entrance
The entrance to the museum is at the front of the building. Enter through the terrace on the left of the large central staircase.
For lift access, enter through the doors on either side of the staircase. These doors have signs marked accessible entry. There is step-free access to every level of the museum.
Wheelchair access and mobility
Courtesy wheelchairs and strollers are available from reception. Mobility scooters may be used in all areas of the museum.
As a heritage building, Old Parliament House has some small rooms and narrow spaces. These include:
Prime Minister's Suite
Speaker's Suite
Country Party Room
Australia's Public Service – for the Government of the Day
Parliamentary Broadcasting and ABC Studio
There are some small steps in the House of Representatives and Senate Chambers. Some areas of the chambers are not accessible to wheelchair users.
PlayUP is wheelchair accessible.
Seating is available in many of our rooms and exhibitions.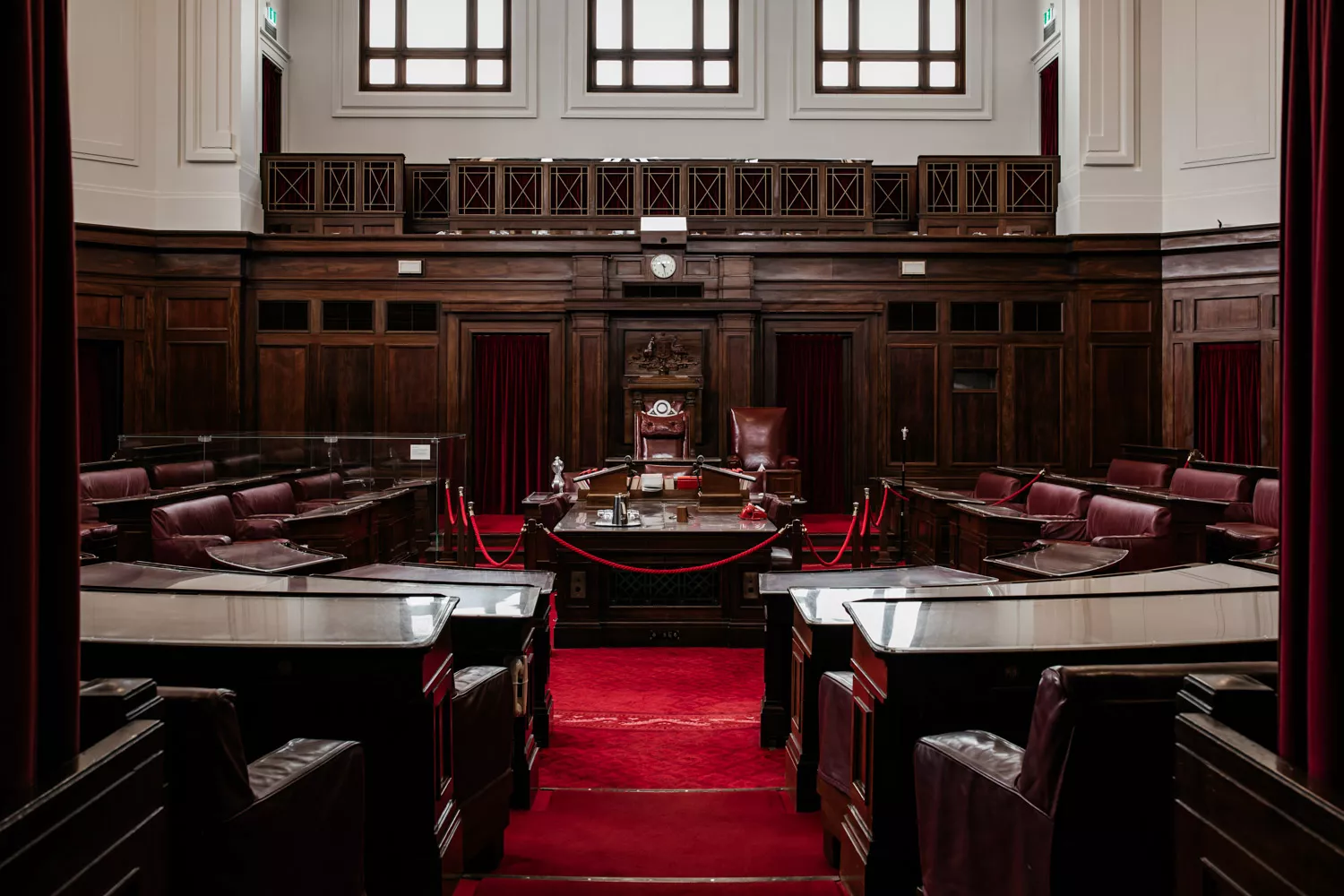 The Senate Chamber and House of Representatives Chamber have some small steps as you enter. 
---
Sensory guide
Busy times
The museum is busiest during school holidays and weekends. Throughout the week school groups visit the museum.
The museum is usually quietest from 9-10am and 3-5pm on weekdays. Some areas can be busy and loud, especially King's Hall and our Behind the Lines exhibition where large groups of people meet.
Quiet spaces
The lounge in HiveMind on the Main floor is a place you can sit and relax. This space is usually quiet.
Ask our Museum Experience Team for help finding quiet spaces.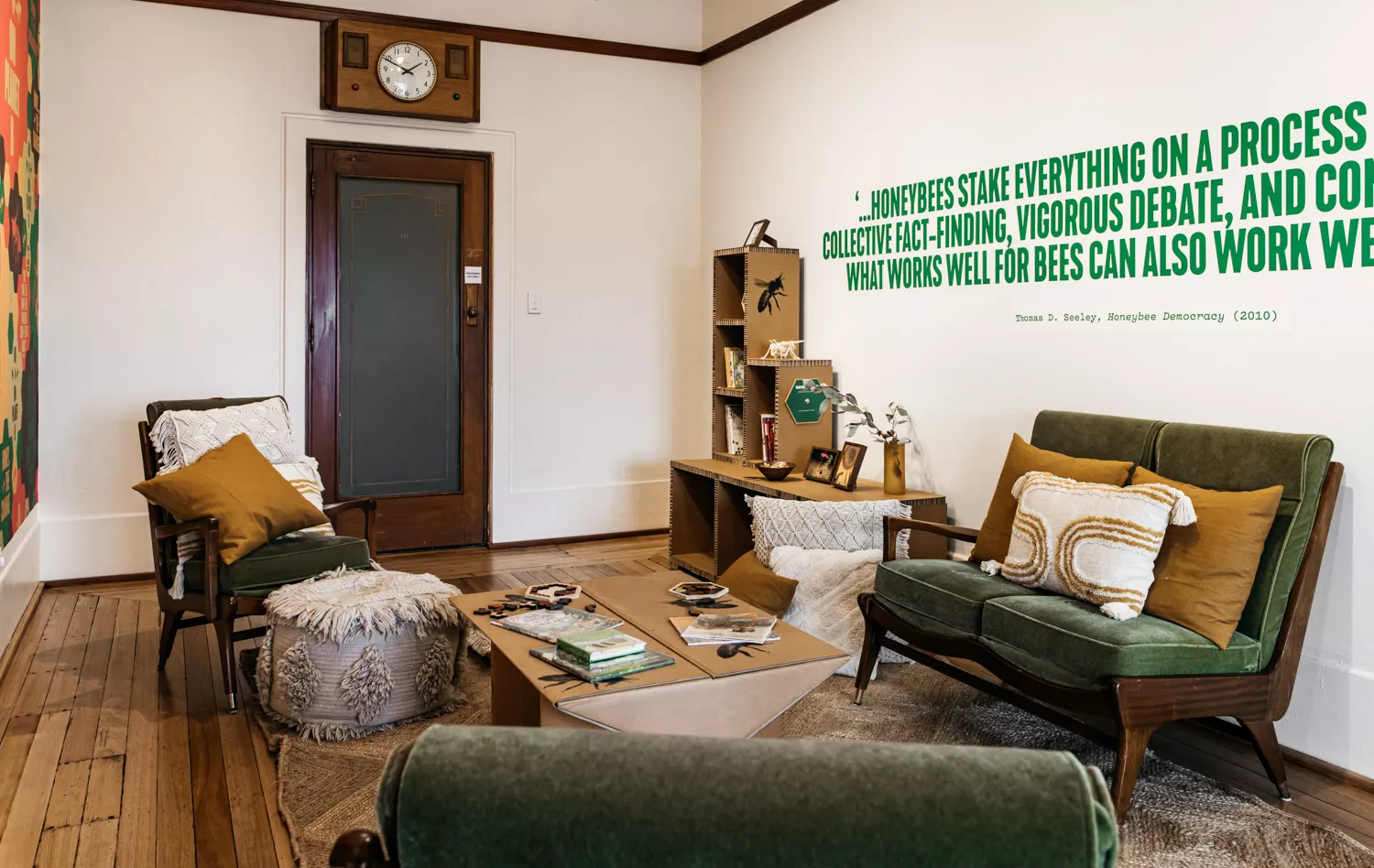 Lighting
Some of our exhibitions are dimly lit. These include:
Truth, Power and a Free Press
Democracy Are You In?
Furnished
The Howard Library
Writs to Referendums
Colour, shapes and patterns
Our HiveMind exhibition features floor to ceiling patterned installations. Some walls in PlayUP have bright coloured wallpaper and artwork.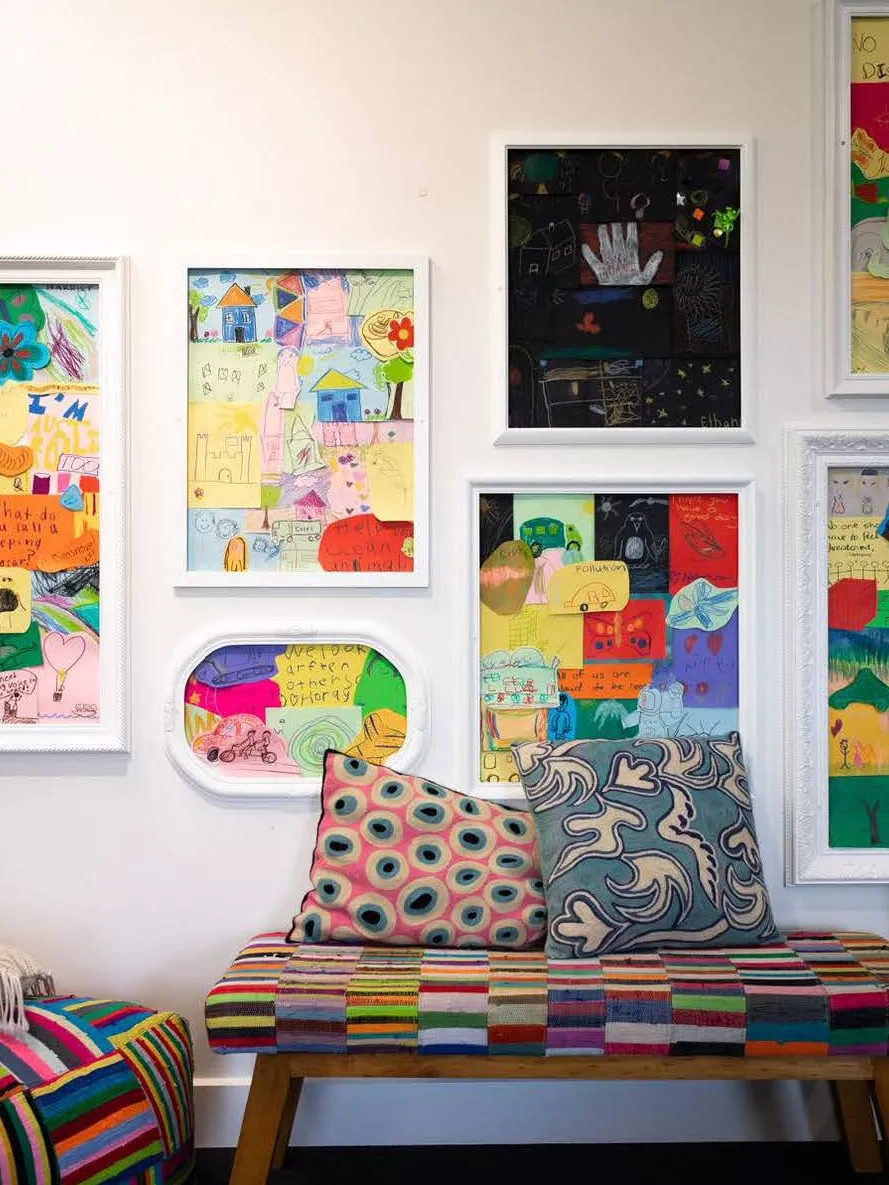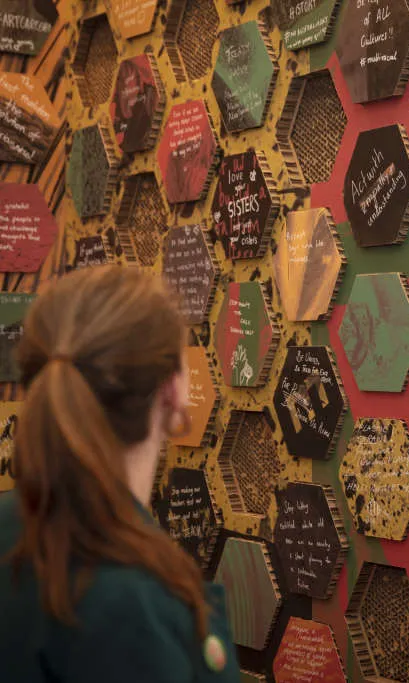 Video and audio 
Some of our exhibitions feature video and audio tracks that play as you enter the room and can be startling. These include:  
Truth, Power and a Free Press 
Democracy Are You In? 
Many exhibitions feature interactive video screens.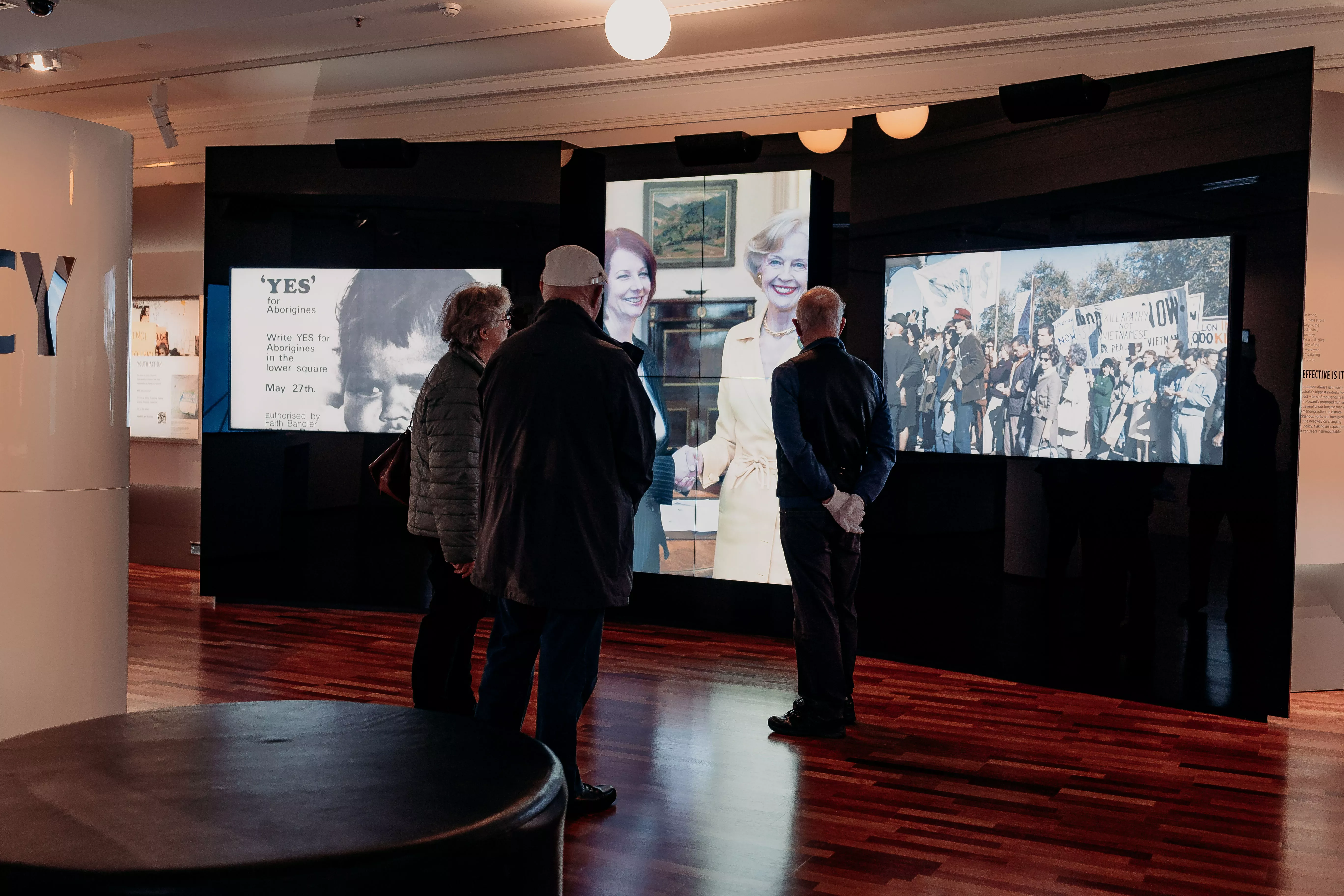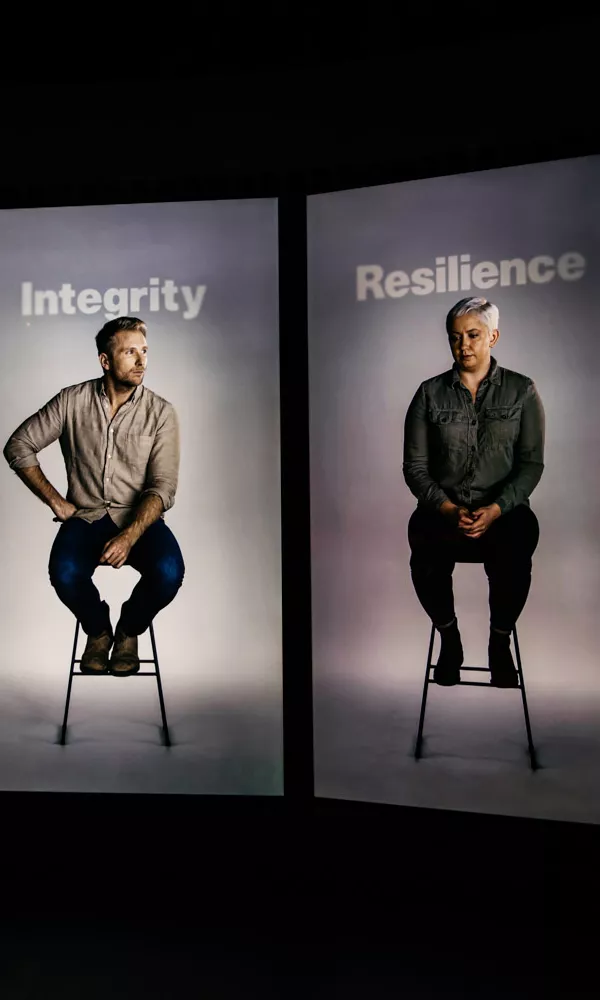 Content advice
This exhibition features cartoons that discuss sexual abuse, deaths in custody, the pandemic and war. 
This exhibition discusses investigative journalism covering war, sexual abuse, racial discrimination and offshore detention. It also tells stories of journalists who have experienced imprisonment and harassment. Aboriginal and Torres Strait Islander people should be aware that the exhibition contains images of people who have died. 
Toilets and baby change
Accessible toilets are located on the Lower floor and on the Main floor. Baby changing facilities are located on the Lower floor and the Main floor.
Service animals
All service animals are welcome at the museum.
Covid-19 safety
MoAD has a Covid-19 Safety Plan and is implementing measures in line with recommendations from the Australian Government Department of Health and the ACT Government.
Disability Inclusion Action Plan