He is known as Australia's 'Father of Federation' as one of the leading figures in our progress to nationhood that was achieved in 1901.
But life started very differently for Henry. He was born in 1815, 200 years ago this year, on the English Estate of Stoneleigh where his father was a farmer on land that he rented, like his grandfather had been before him.
When Henry was 7, his family was thrown off their land, no longer able to pay their rent. What had begun as a 'normal' rural life took a dramatic turn. Henry wrote:
---
'From the time my father left Stoneleigh, I might date the commence of suffering and hardship which soon resulted in bleak and lasting destitution.'
---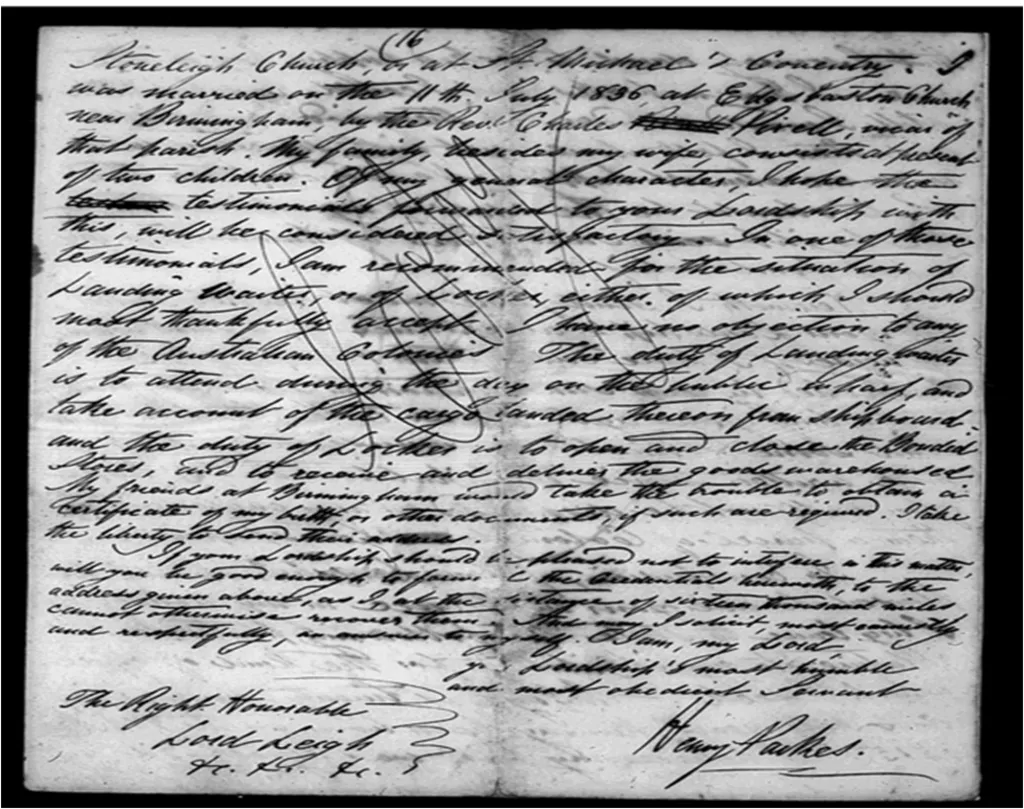 Letter written by Henry Parkes in 1844 to his father's former landlord, Lord Leigh of Stoneleigh Abbey, Warwickshire, England. In the letter Henry writes heartbreaking details of his difficult and poverty-stricken childhood.
The Parkes family was forced to find work wherever they could. From the age of ten, Henry worked alternately making ropes in a factory, breaking rocks to build roads, making and carrying bricks. The physical hardship continued for several years before he finally found work as an apprentice ivory turner in Birmingham, where he stayed for eight years.
In 1836, at the age of 21, he married Clarinda Varney. They moved to London in 1838 where making a living continued to be a struggle before they decided to emigrate to Australia in 1839 to make a fresh start.
Lacking any formal education, through poverty, the imprisonment of his father and forced separation of his family, the deaths of his first two children with Clarinda and further financial hardship, this is the man that ultimately went on to become the great Australian politician and statesman.
Jane Reynolds
Director
Foundation 1901 Ltd
Foundation 1901 seeks to promote awareness and understanding of Australia's Federation in 1901 and the role of Australians in its formation and any potential future reform.