Country Party Room
The home of the Country Party.
For almost 60 years this room was the home of the Country Party, later known as the National Party.
Party members had passionate arguments and intense debates around this table and they were so attached to it that they took it with them when parliament moved to Australian Parliament House in 1988.
The party room was a place to celebrate achievements, build camaraderie and even take a nap – as Doug Anthony used to do as a junior politician.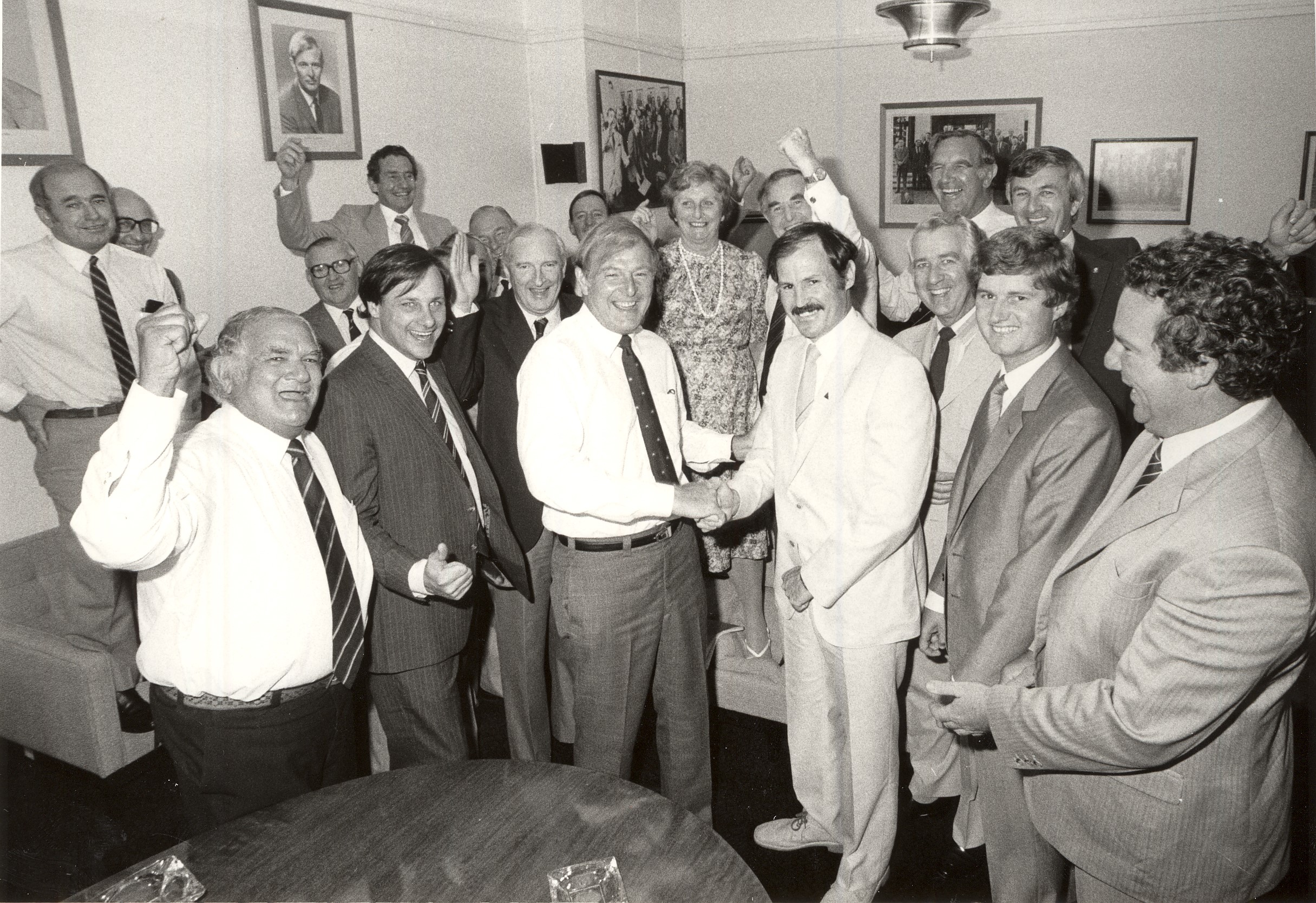 Leader of the National Party Doug Anthony and colleagues warmly welcome Noel Hicks back to the party room after he defended a slim margin of 0.5 per cent to hold onto the seat of Riverina, 1983. Photograph courtesy Noel Hicks, MoAD Collection
---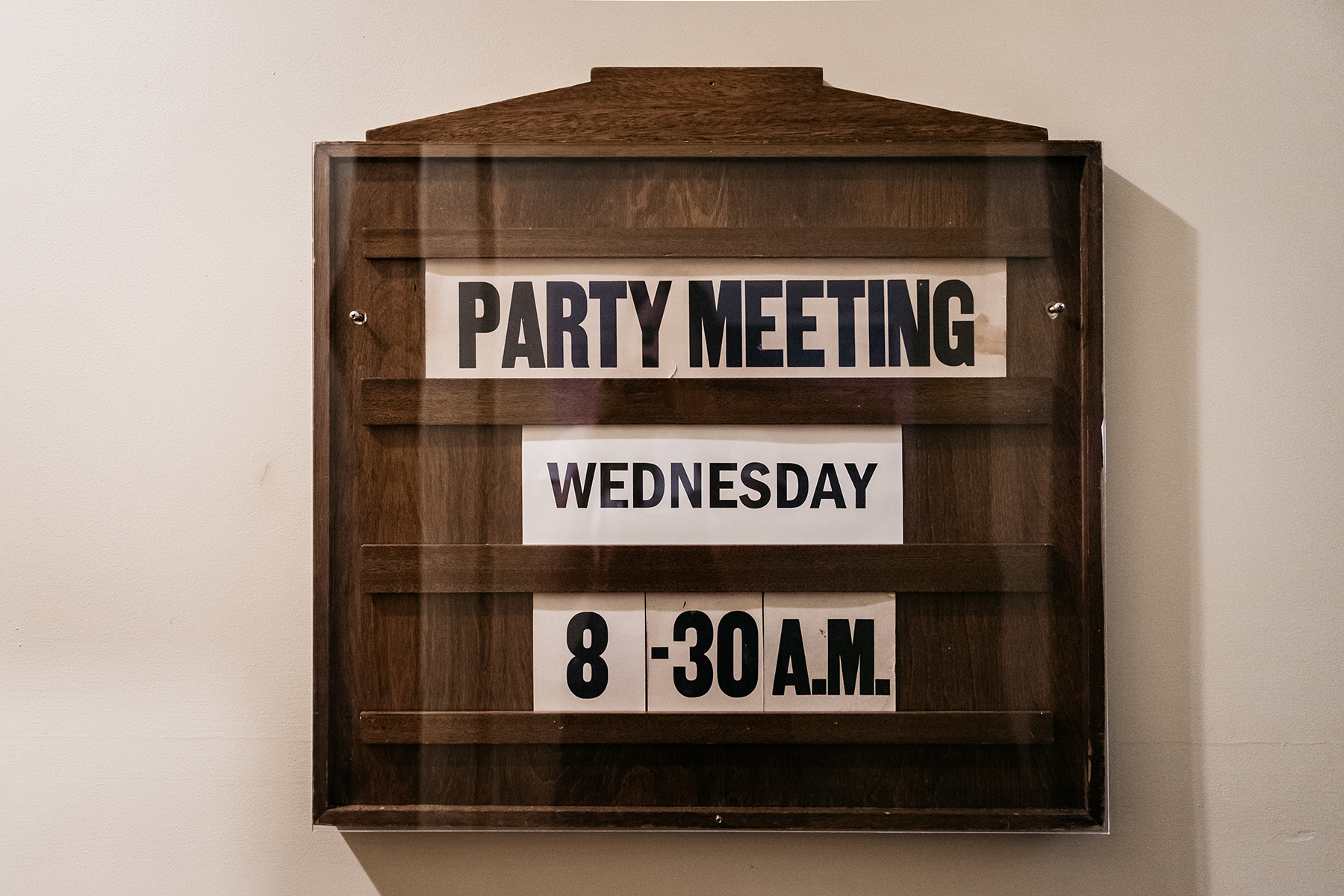 ---
'There's been blood, sweat and tears shed on that table over the past 80 years.'
- Senator Ron Boswell
---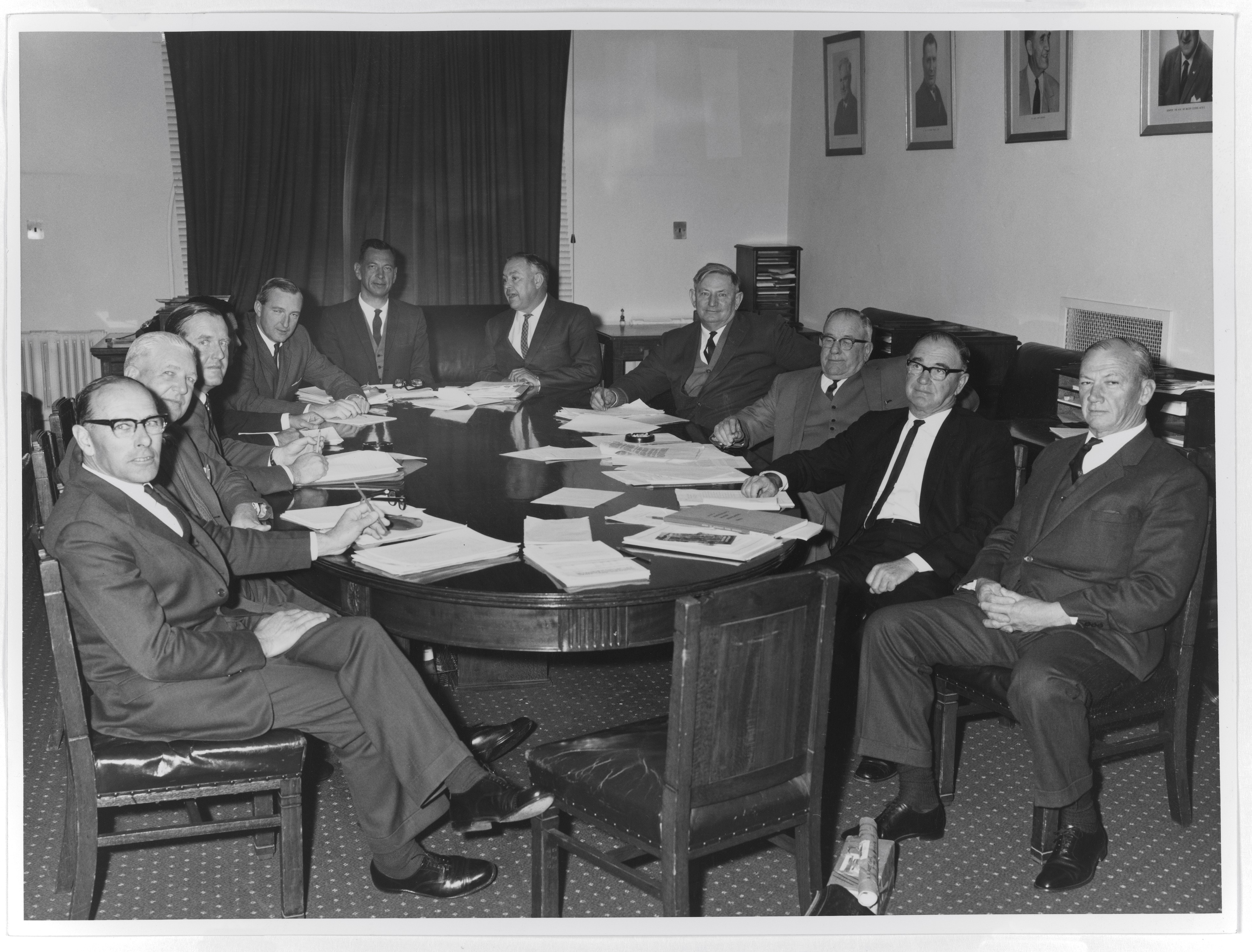 The Country Party Standing Committee on Drought meets in the party room in 1965. National Archives of Australia M60, 42
---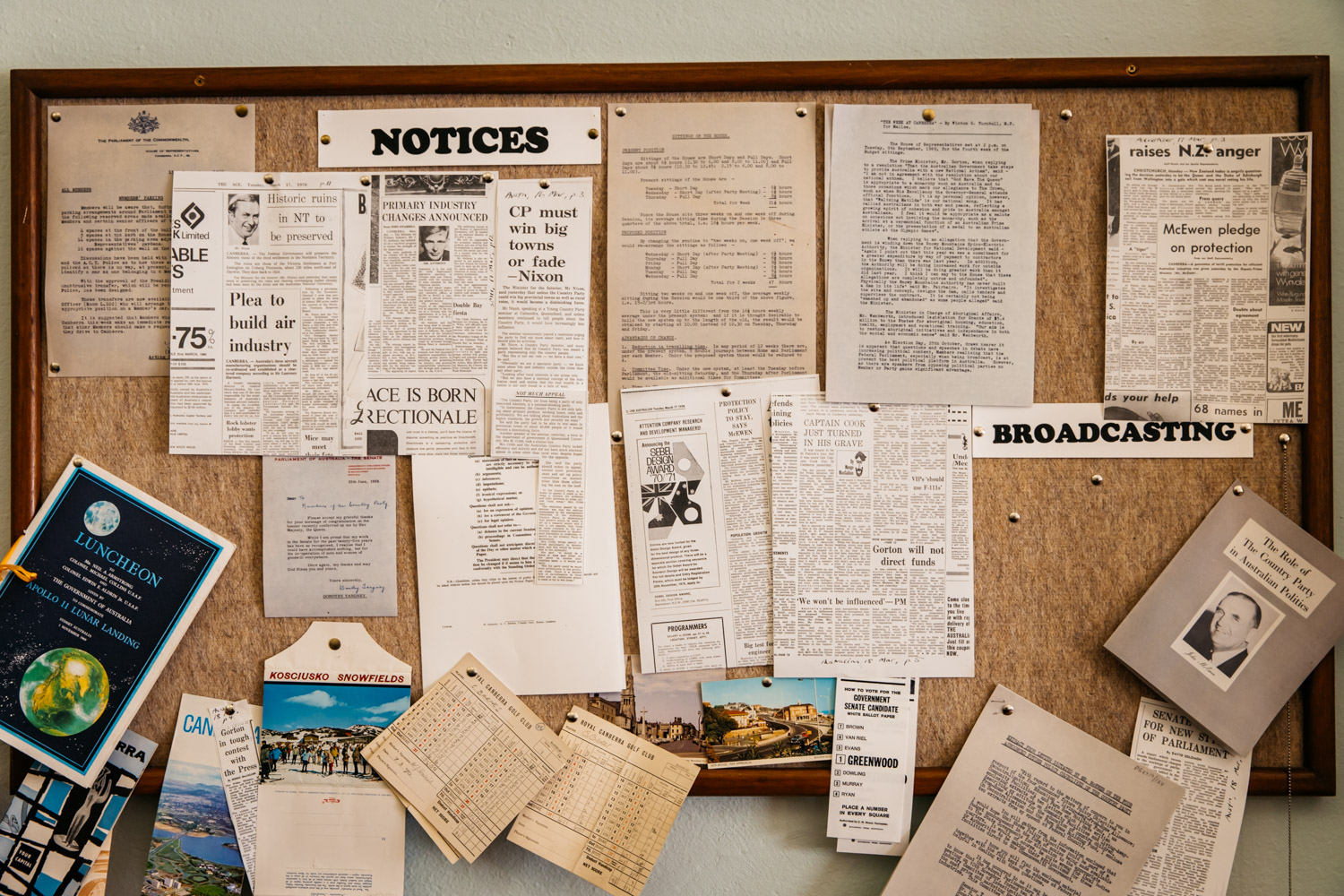 Interview with Barrie Virtue
Between 1964 and 1984, Barrie Virtue served as Press Secretary, Private Secretary and Principal Private Secretary to the Rt Hon Doug Anthony. In this interview highlight, hear Mr Virtue sing a song about trade that he wrote and performed for an event. 
Plan your visit
A quiet audio track plays classical music in the Country Party Room. A video plays in the exhibition.
There are small rooms and some narrow spaces.