Embroidered cushion gifted to Arthur Calwell
Embroidered cushion gifted to Arthur Calwell
From thankful Ukrainians.
Ukrainian refugees presented this colourful cushion to Immigration Minister Arthur Calwell at the Bathurst Reception Centre on 19 September 1948.
Stitched on the reverse with 'GIFT, from thankful Ukrainians', it is evidence of both a community grateful at finding safe haven and a substantial change in immigration policy.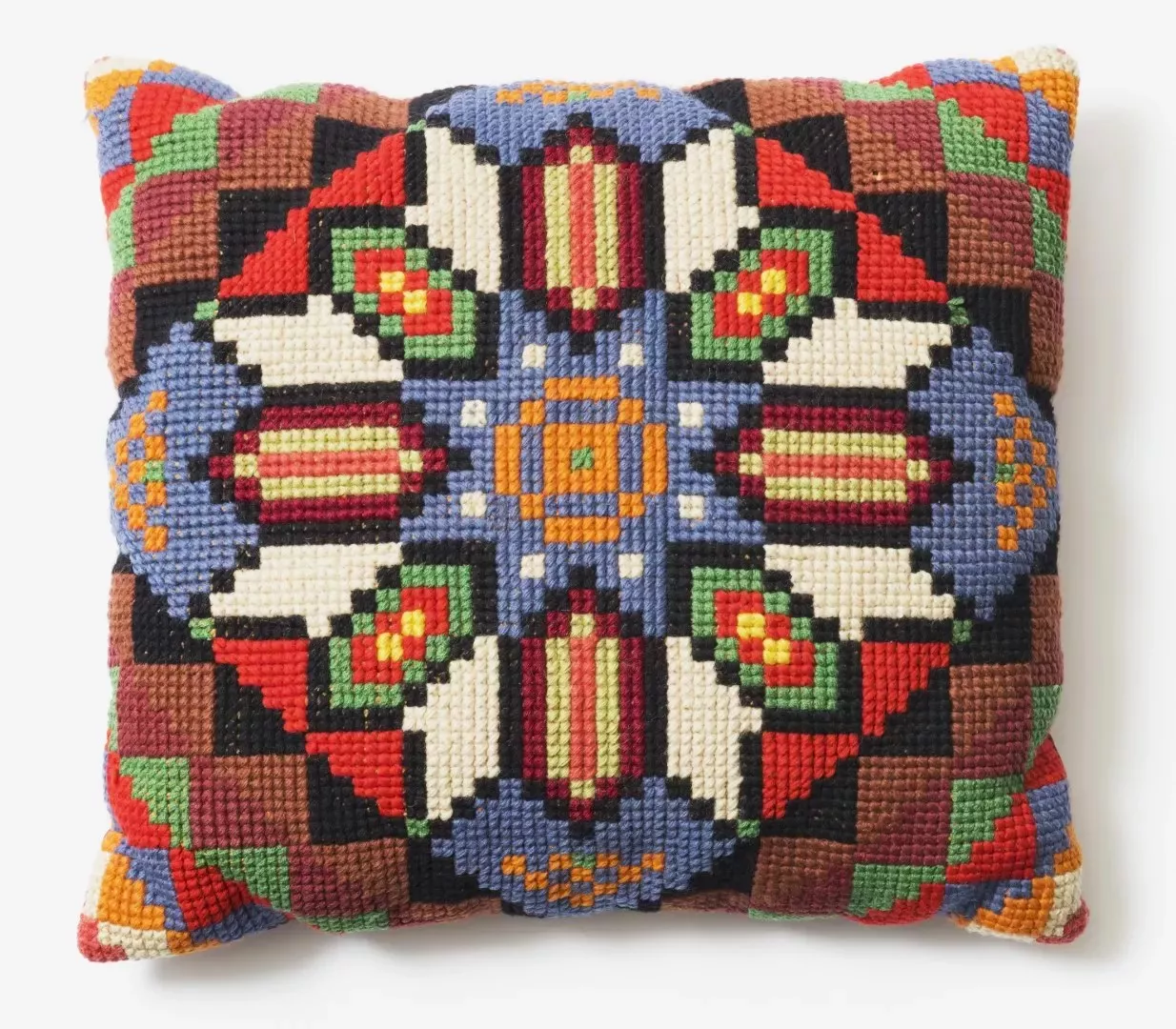 ---
A substantial change in immigration policy.
---
Australia's immigration program grew dramatically after the Second World War. Its aim was to create a strong economy through full employment. For the first time since Federation, Australia began accepting large numbers of people from across Europe in addition to those from Britain. The Chifley government's slogan 'Populate or perish'  promoted the policy as a way to safeguard Australia from future defence and economic threats.
Thousands of Europeans displaced by the war and fleeing the advance of communism were resettled. For many, Australia offered an opportunity for a fresh start. In turn, their arrival helped fuel social, political and industrial development, transforming Australia into a modern, multicultural nation.
Visual description
This is a square cushion about 40 centimetres in diameter. While quite soft to touch it feels solid. One side is embroidered with a geometric pattern using green, yellow, red, blue, orange, black and white threads. The reverse side has a dark red background and stitched in yellow thread, are the words 'GIFT, from thankful Ukrainians'.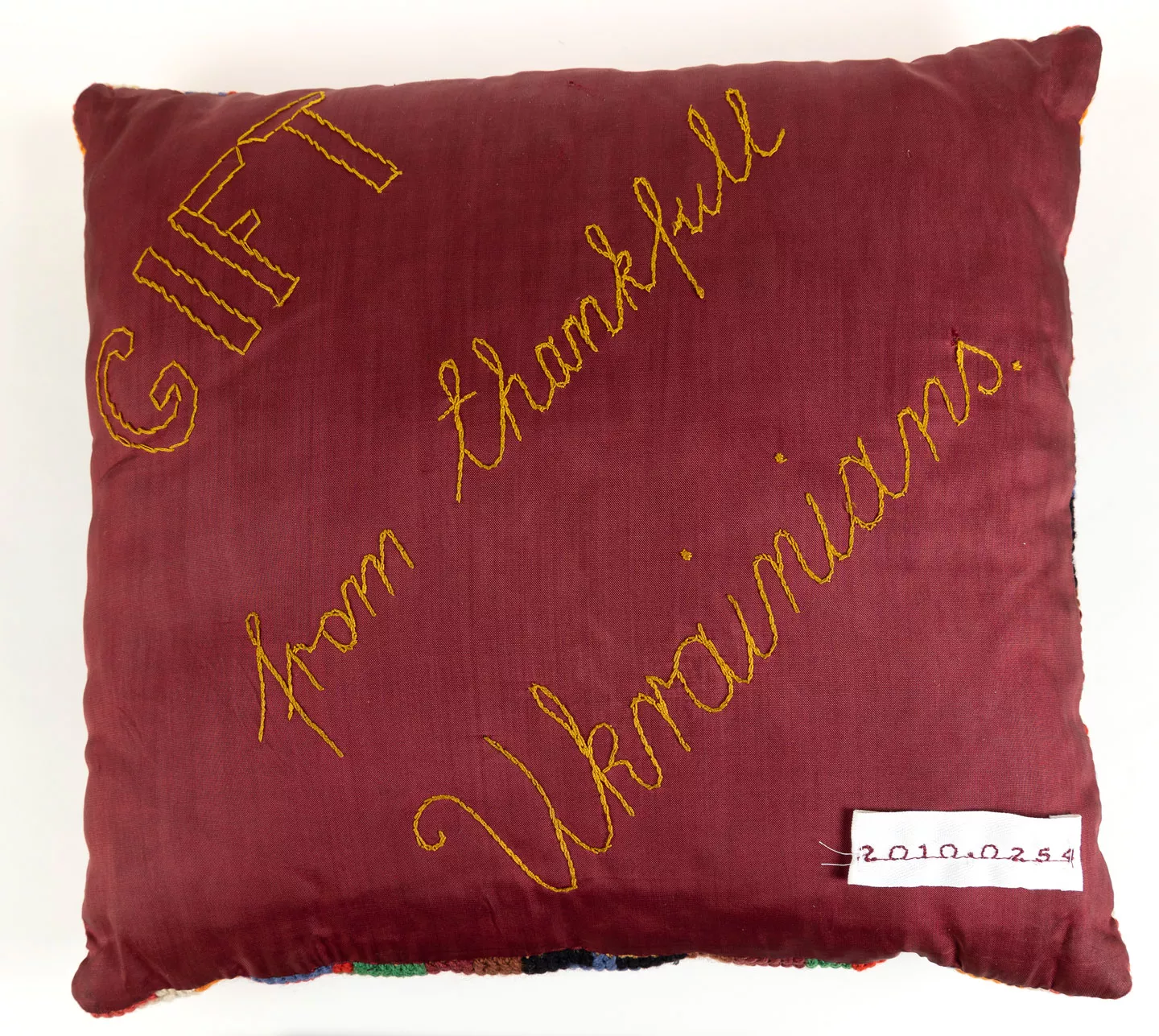 FREQUENTLY ASKED QUESTIONS
Who was Arthur Calwell?
Arthur Calwell (1896-1973) was active in the Australian Labor Party from an early age. Elected to the House of Representatives for Melbourne in 1940, he was a minister in the Curtin and Chifley governments, most notably Minister for Immigration from 1945-1949.

In this role he oversaw Australia's post-war migration scheme. He was Deputy Leader of the Labor Party under Doc Evatt from 1951 to 1960 and succeeded him as leader. Calwell came within two seats of ousting the Menzies government in 1961 and led Labor to a significant defeat in 1963 and a landslide defeat in 1966, after which he retired from the leadership, remaining in Parliament until 1972.