Threepenny internment camp tokens
Threepenny internment camp tokens
An olive branch and a sprig of eucalyptus.
These coins – small, thin and with a central hole – don't look like any kind of Australian money we're familiar with. They were never legal tender, but they were issued as currency in Australia's wartime internment camps in 1943.  
During the Second World War, the government forced so-called 'enemy aliens' – mostly Australians of Japanese, German and Italian descent – into internment camps, fearing they posed a security threat. The number of  interned people, including prisoners of war, peaked at 12000, confined in 18 camps across the country.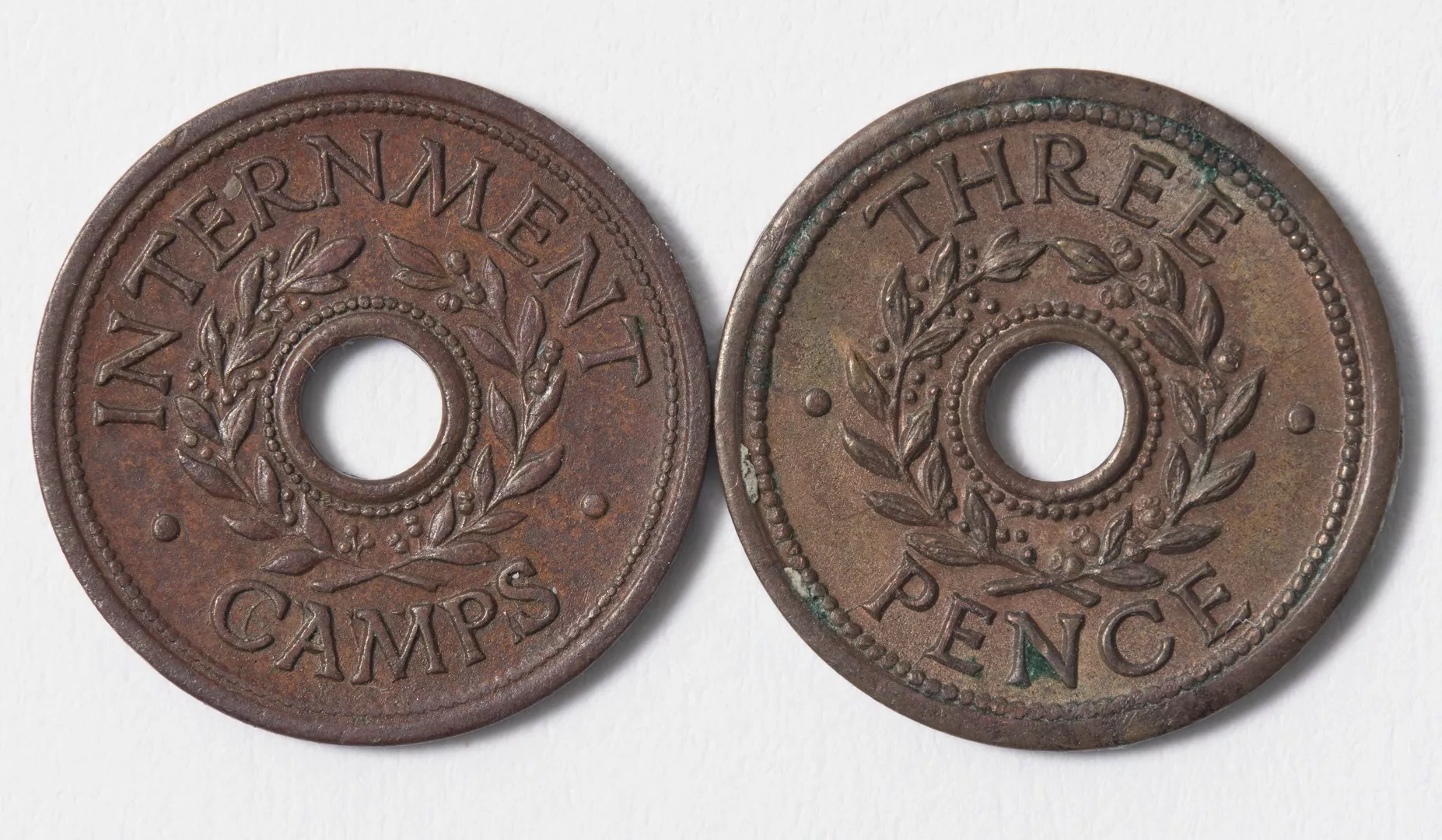 ---
Embellished with a wreath of eucalyptus and olive branches, a symbol of peace
---
Internees earned income for their labour and were permitted to spend it on tobacco, sweets and toiletries. Initially, they received paper coupons to spend, but these were replaced with metal tokens in 1941. Some 224,000 threepenny tokens were produced that could only be used at internment camps. 
After the war most tokens were exchanged for legal tender or melted down.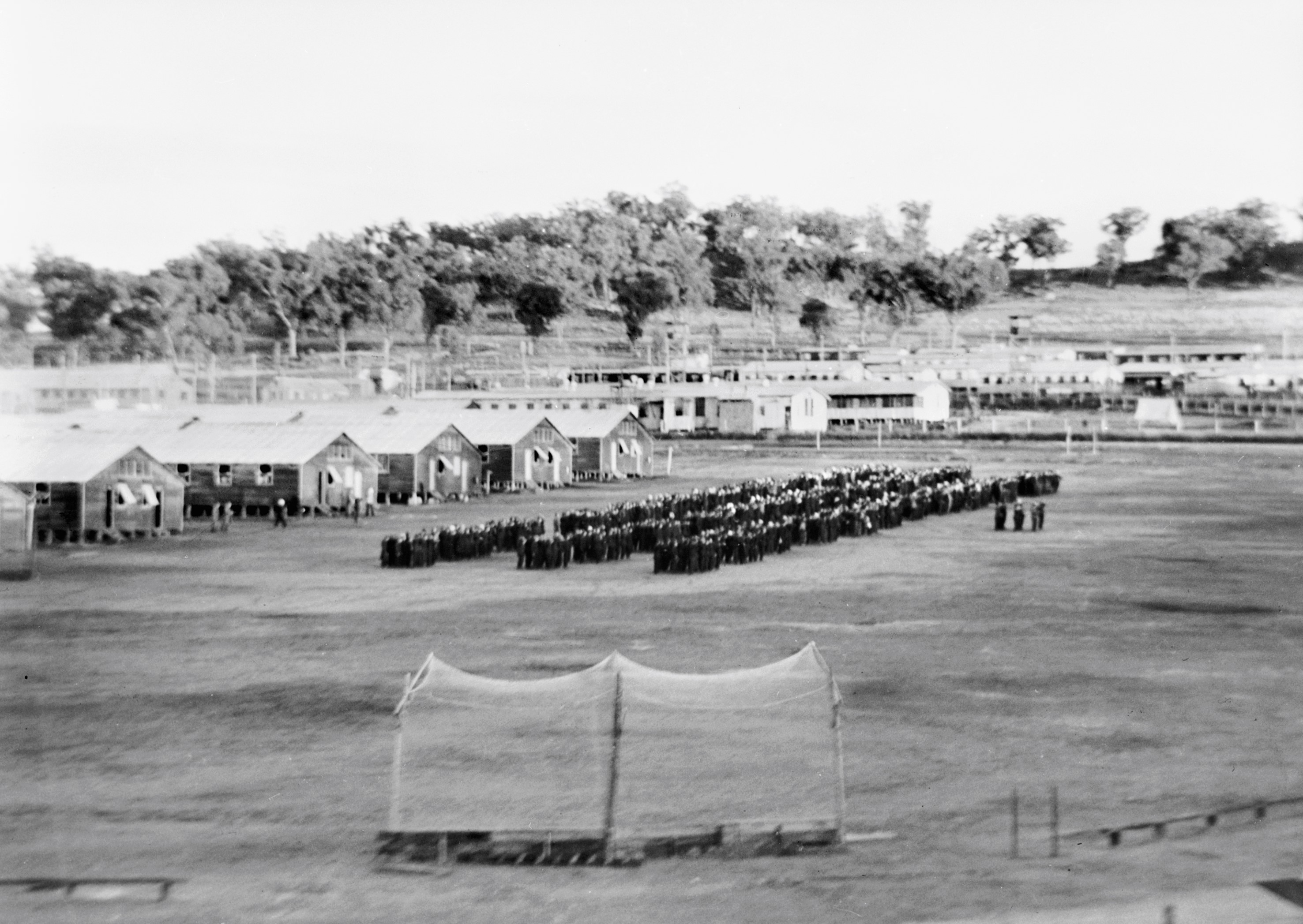 Japanese prisoners of war at Cowra, New South Wales, 1944. Australian War Memorial 067197
---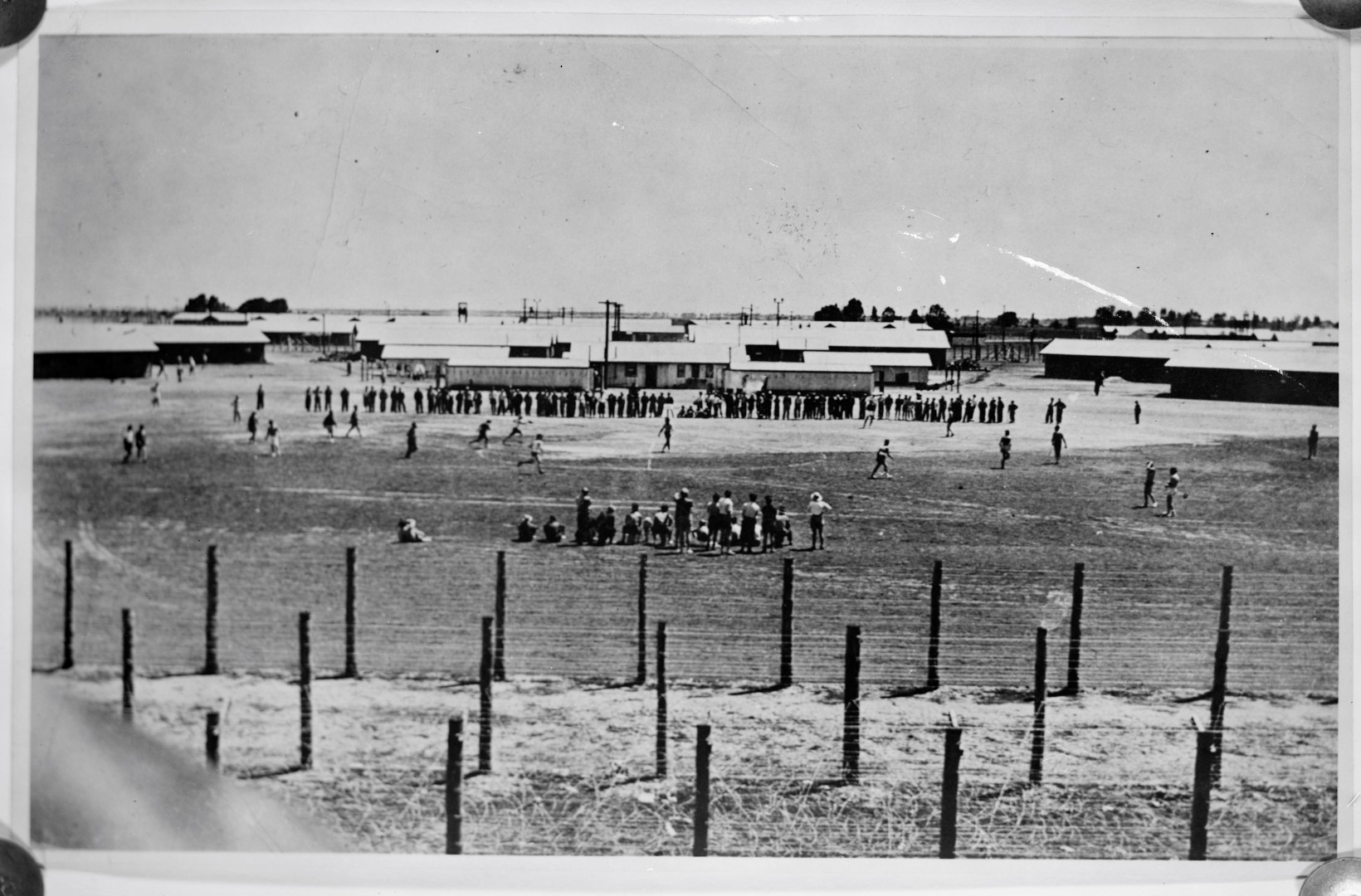 The Hay Internment Camp in New South Wales, about 1941. State Library of New South Wales
---
Visual description
Made of copper and hard to the touch, the token is about 1.5cm in diameter, the size of your thumbnail. They are small and thin. There is a hole in the centre. On one side, 'internment camp' is written in raised capital letters and on the other, 'three pence'.

A sprig of eucalyptus and an olive branch, a symbol of peace, form a wreath around the central hole on both sides of the coin. The coins are embellished by a series of raised circles around the central hole and edges.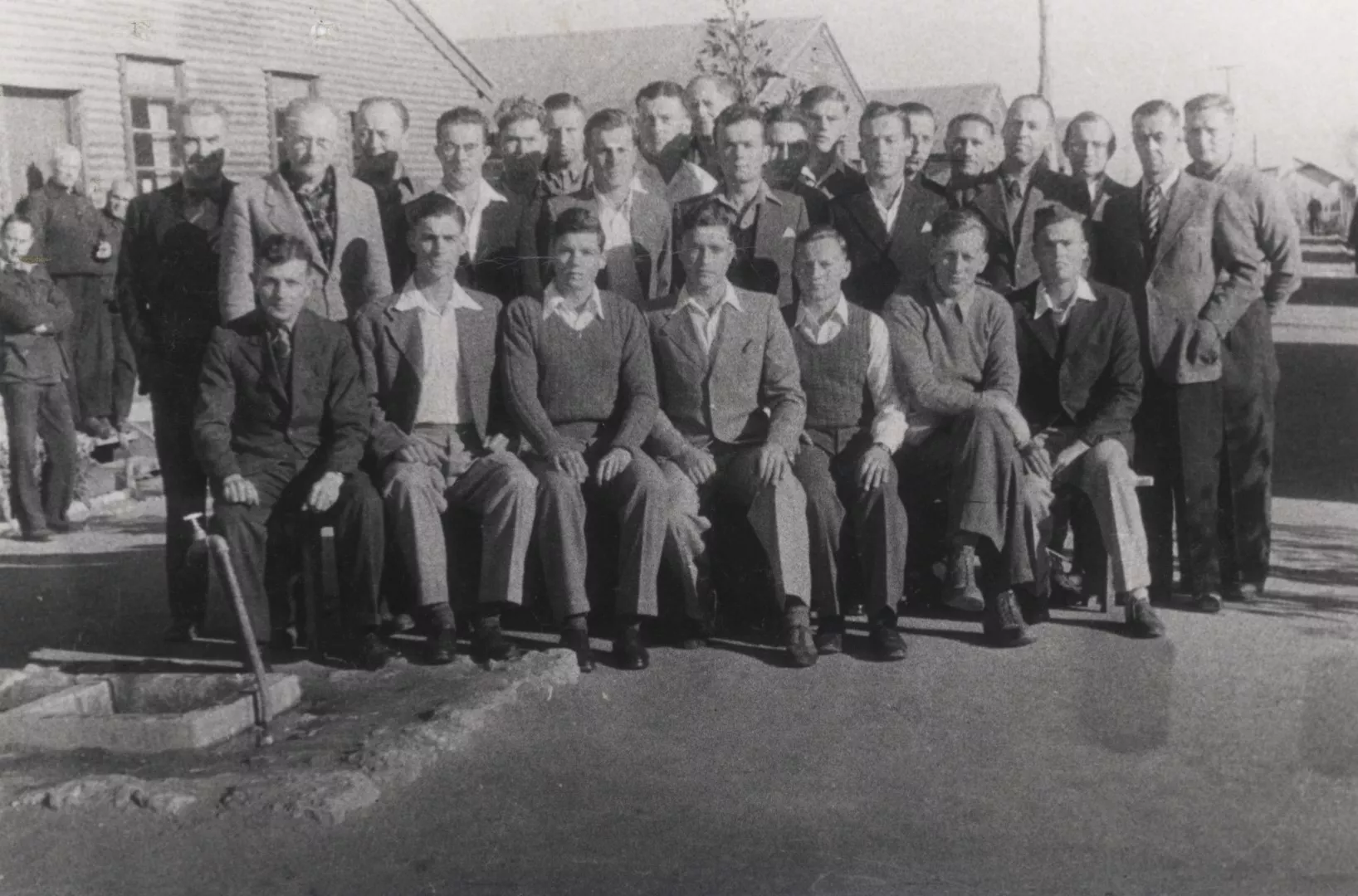 Male internees at the Loveday internment camp in South Australia, 1941. 
Australian War Memorial P11187.002 
---
Frequently asked questions
What were Australia's internment camps?
Australia held internees and prisoners of war in camps during both the First and Second World Wars. Prisoners of war were captured or surrendered members of enemy armed forces, while internees were civilians.

During the Second World War, German and Italian immigrants and Australian-born British nationals and naturalised British subjects of German or Italian ancestry were removed to internment camps. Communists, Nazis, fascists, members of the right-wing Australia First Movement and Jehovah's Witnesses (a group also persecuted in Nazi Germany) were also detained. Later, they were joined by people of Japanese descent, nationals from countries allied with Germany, and refugees from enemy nations.

Oversight of the camps was with the army, and so they tended to run like military camps. Internment camps were closed at the end of each war, and internees from Britain or Europe were allowed to remain in Australia. Japanese internees were deported.