It took a team of 60 workers with 5 trucks about 8000 hours to move office equipment and 15 000 cardboard boxes – and that's not counting the 6 shelf kilometres of books in the Parliamentary Library.
John Cure was Director of the Removals Planning Team and recalled, 'We had six months to plan and six weeks to do it'. It wasn't all boxes filled with files, stationery and dirty coffee mugs either. There were significant and valuable pieces to move including paintings from King's Hall, the 1297 Magna Carta and the writing table that Queen Victoria sat at to sign the Bill for the creation of the Commonwealth of Australia. As John recollected with relief, 'We were so pleased when they decided they wouldn't take the Speaker's Chair because that would have been the biggie.'
From the point of view of the moving team, it went smoothly. There was no damage to the buildings or goods and no industrial action. Congratulatory letters from the Speaker, President of the Senate and Joint House Department complimented the minimal disruption to parliamentary business. The moving team had their own farewell complete with 'blue and green cans and sangos' and certificates of appreciation on official letterhead.
Julie Power, however, reported on the predictable chaos that anyone who has moved offices is familiar with – technology not working, staff missing in action, mountains of boxes to unpack and the inevitable search for the conveniences (Parliament House in disarray, Financial Review, 9 August 1988, p5).  But, within a fortnight, both houses sat for the first time in Australian Parliament House and the rhythm of the parliamentary year was re-established in its new home.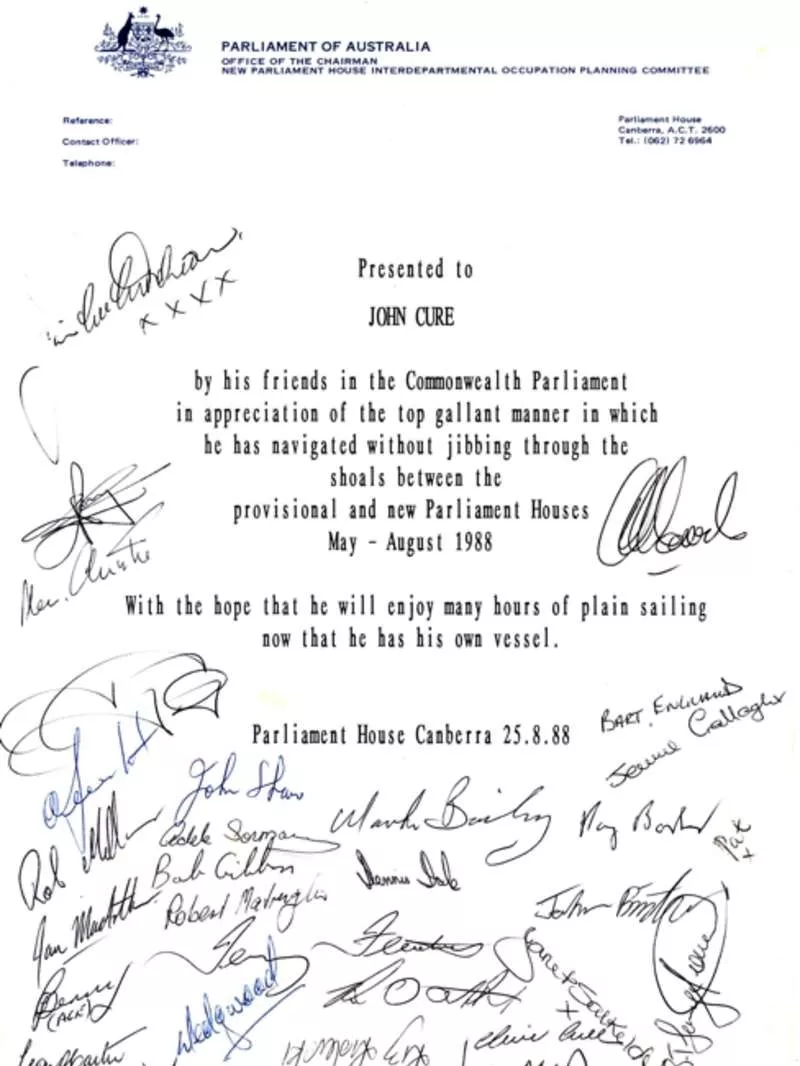 Certificate of appreciation presented to John Cure. MOAD Collection.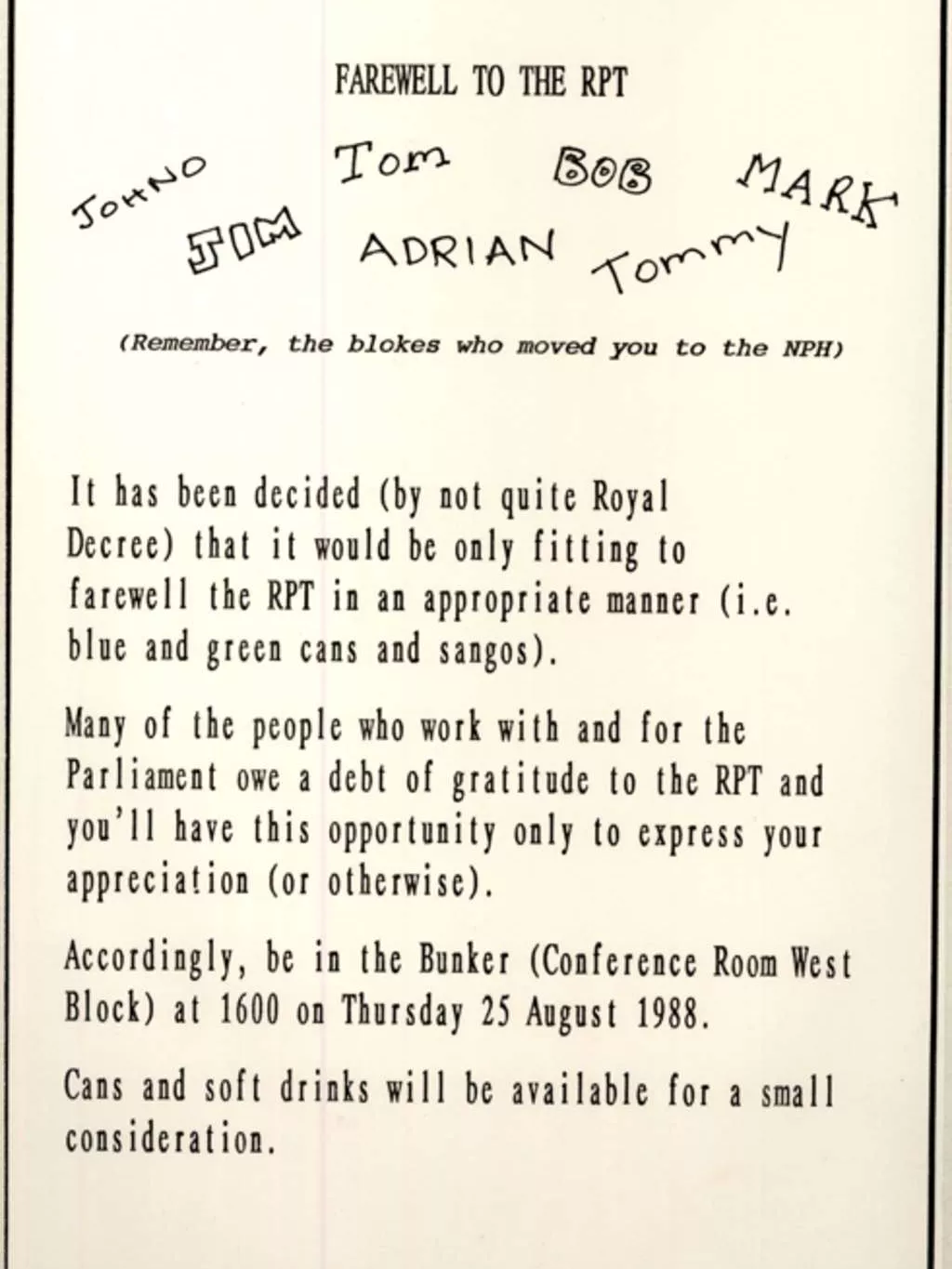 Invitation to the farewell for the Removals Planning Team. MOAD Collection.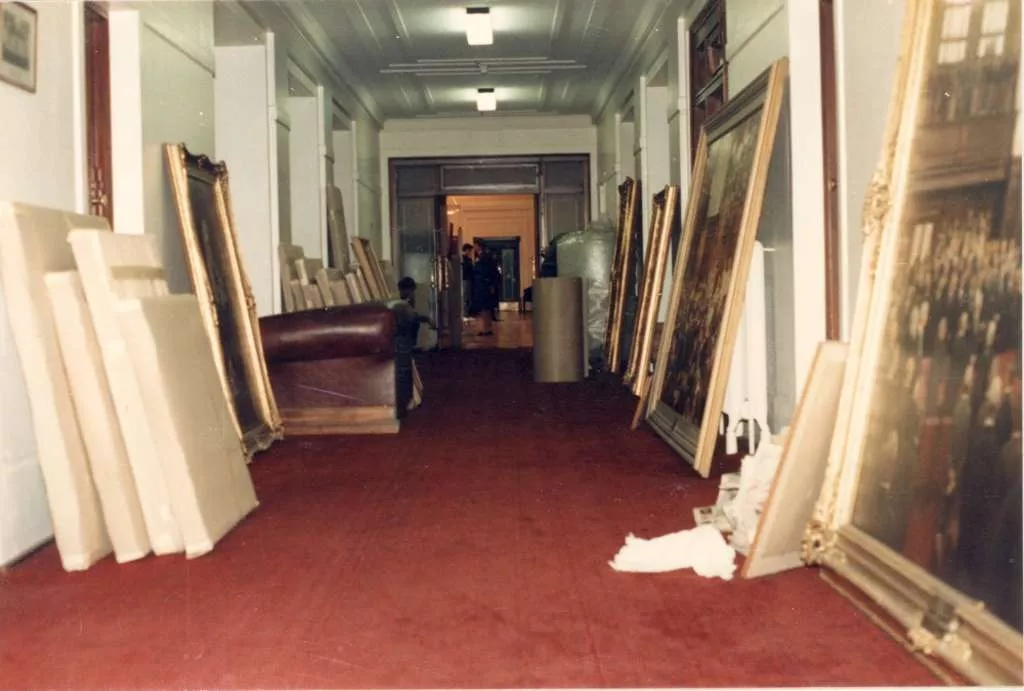 The Senate Government Lobby. Photographer – John Cure. MOAD Collection.
---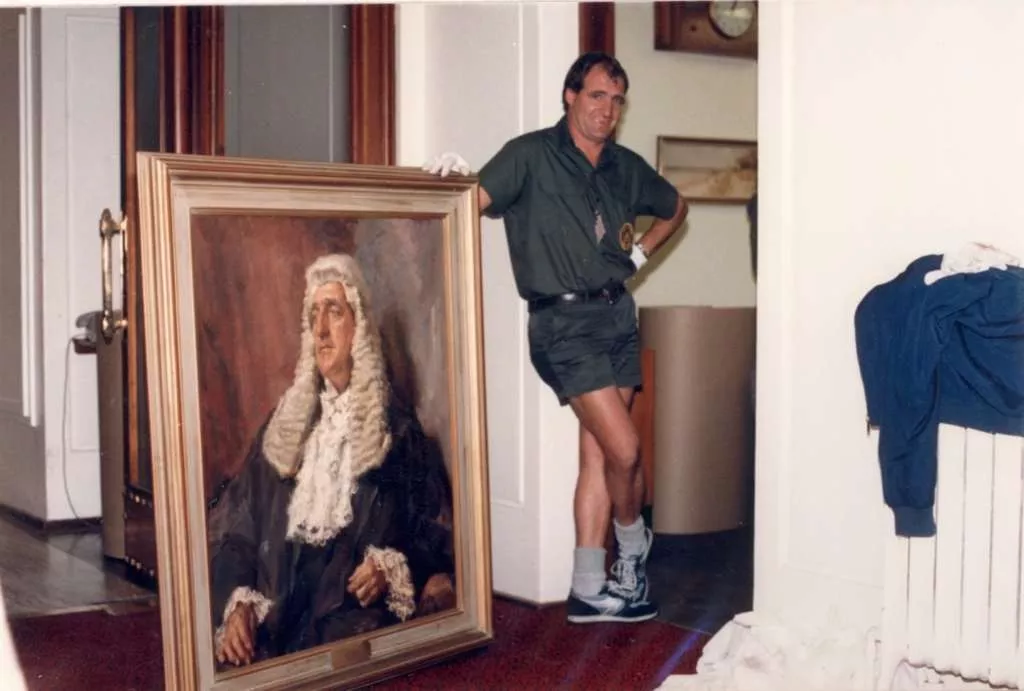 Significant artworks such as this portrait of President of the Senate Edward Mattner received the white glove treatment from removalists. Photographer – John Cure. MOAD Collection.
---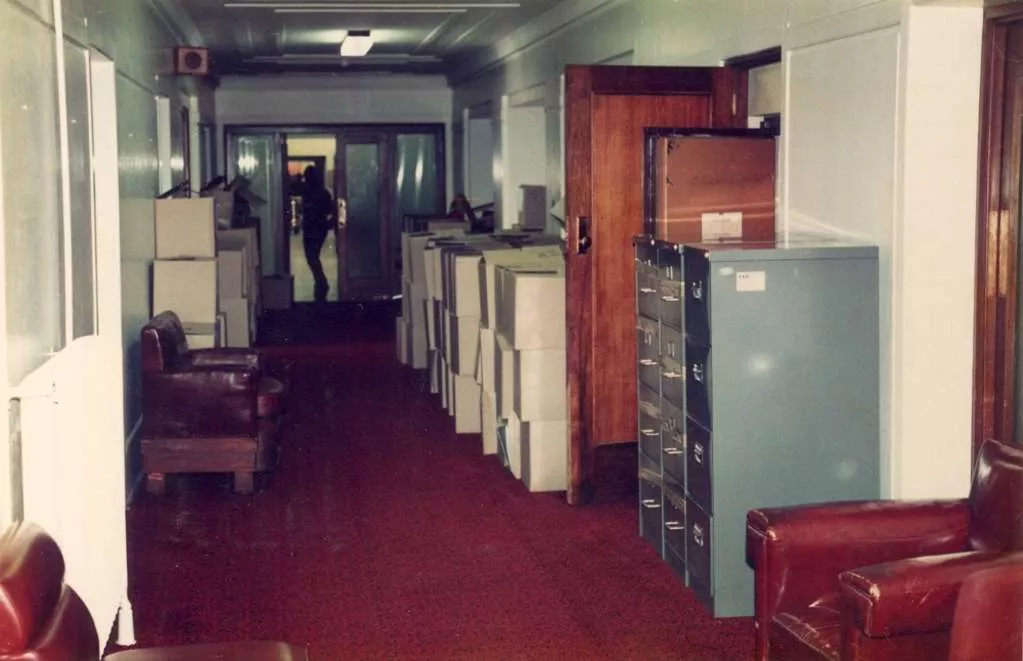 Lower floor on the Senate side. Photographer – John Cure. MOAD Collection.
---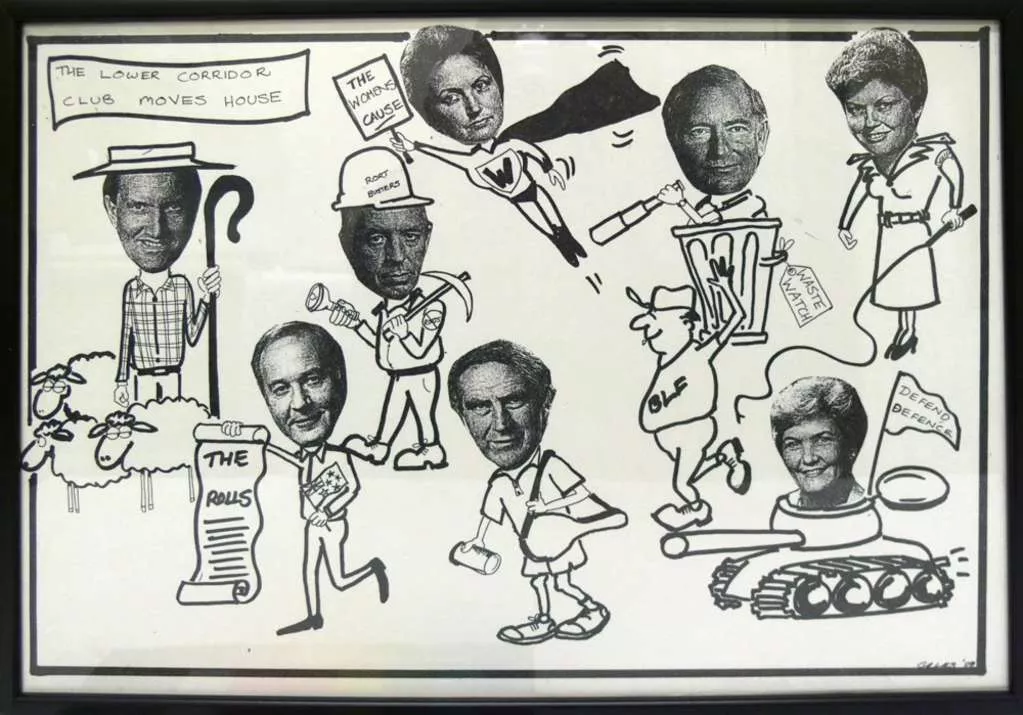 Liberal, National and Labor senators show cross-party office collegiality. MOAD Collection.
---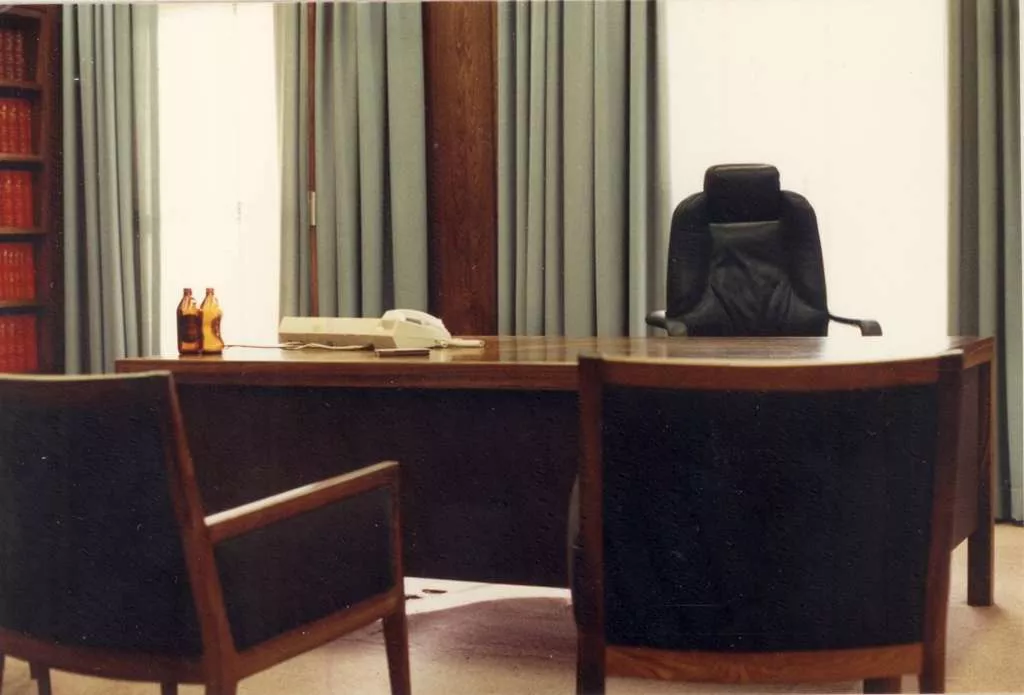 The prime minister's office just after Bob Hawke and his staff had moved to the new House. Photographer – John Cure. MOAD Collection.
---