First Nations readers are advised this article contains the name and image of a deceased person.

Faith Bandler was a tireless activist for Indigenous Australians, and we particularly honour her for her role in the 1967 referendum.
Faith Bandler was NSW Secretary for the Federal Council for the Advancement of Aborigines and Torres Strait Islanders, and in the lead-up to the referendum, she led the charge and publicised the case for a 'Yes' vote. The FCAATSI was the main campaigning force in favour of a constitutional change on the status of Indigenous people, and many Indigenous people, including Bandler, were able to make their case directly to the media in a powerful and personal way.
In an article in The Sun newspaper on 19 May 1967, Faith Bandler said:
'An aboriginal can't get a house because he can't get a job. He can't get a job because he can't get an education. And how can he be expected to get an education and a job if he hasn't got a house to live in?'
She described the situation of Indigenous people as a 'vicious circle', and argued that a 'yes' vote would allow the federal government to take real action to address the issue.
On 26 May, the referendum succeeded with over 90% of the Australian electorate endorsing changing the constitution to give the Commonwealth control of Indigenous affairs. For her role in the referendum and decades of standing up for Australia's first peoples, Faith Bandler was awarded a Medal of the Order of Australia (OAM) in 1984, and appointed a Companion of the Order of Australia (AC) in 1999.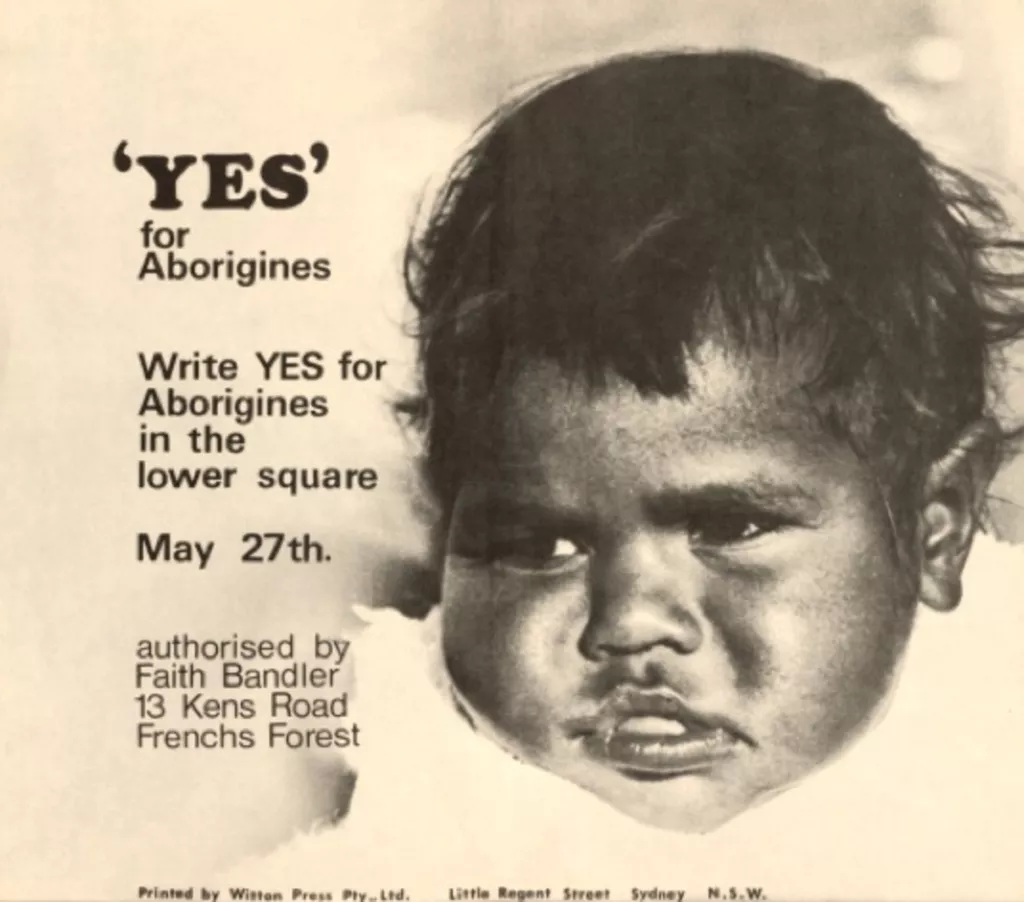 "Yes" campaign leaflet, 1967. National Library of Australia.