Emblazoned with the now-famous declaration 'It's time', this skivvy is from the Australian Labor Party's successful 1972 election campaign. The slogan is inextricably linked with ALP leader Gough Whitlam, who led the party to victory after 23 years of Liberal and Country Party coalition government.
The 'It's time' campaign was conceived by Paul Jones, creative director at Sydney advertising agency Hansen-Rubensohn-McCann-Erickson. It included a catchy song with backing vocals by well-known celebrities, television and radio advertising and a distinctive look for banners, posters, press advertisements, badges and clothing. Earlier in 1972, the same slogan had been successfully used by New Zealand's Labour Party.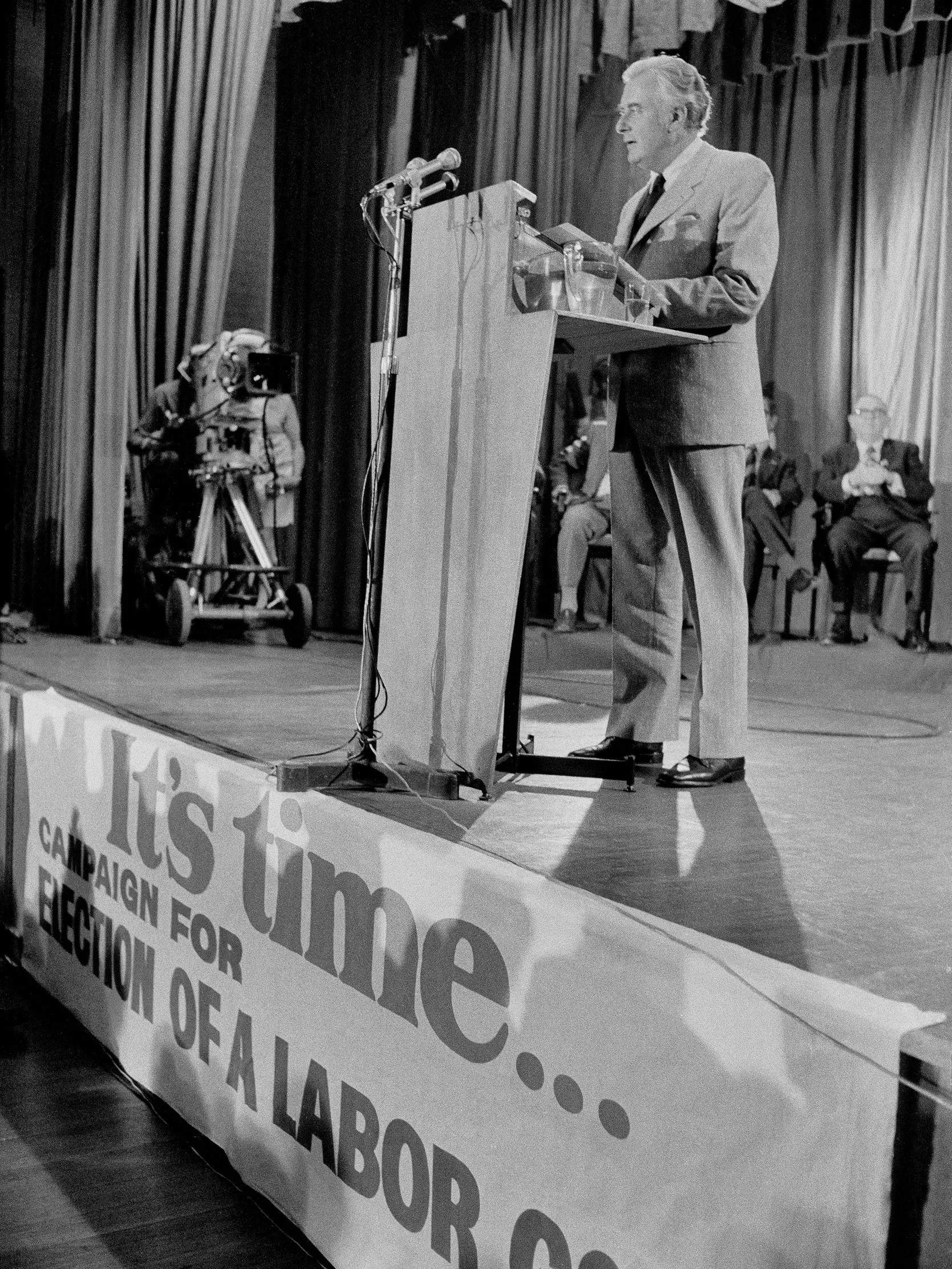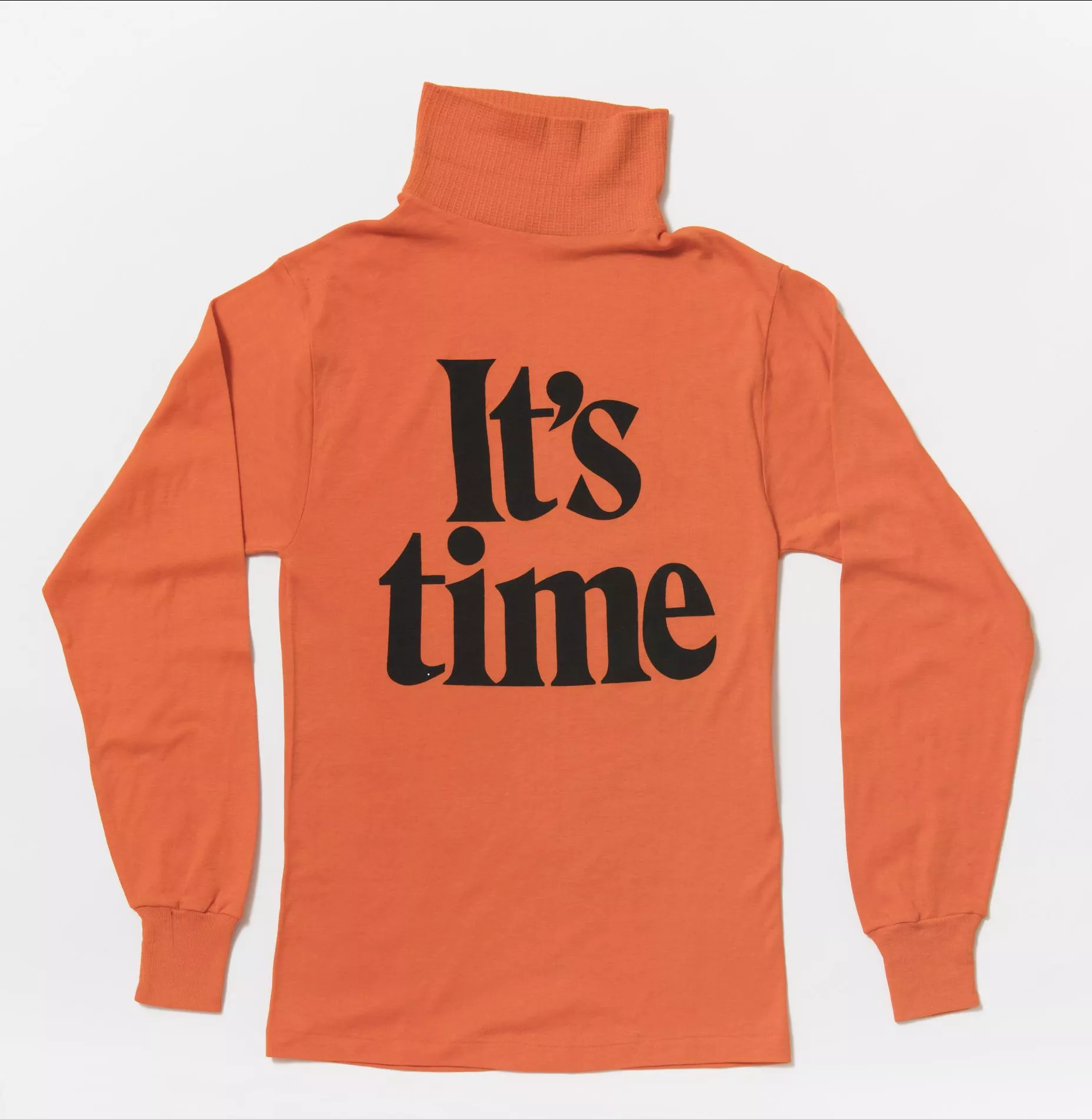 The campaign became one of the most successful attempts at public persuasion in Australian history, with the phrase 'It's time' remaining synonymous with the party and Whitlam for decades. Whitlam's vision for change and equality was broad: equality of race, gender, wealth and opportunities. Once in government, Whitlam implemented a wide range of reforms to address discrimination in education, women's rights, health care and the rights  of Indigenous peoples. 
Visual description
This bright orange skivvy is made from cotton and has a high-necked ribbed collar, long sleeves and ribbed cuffs. 'It's time…' is written in bold black letters with a serif font across the front. The material is thin but not transparent. The fabric feels soft and as though the skivvy has been worn.

It has some minor crease marks, and one loose thread at the front.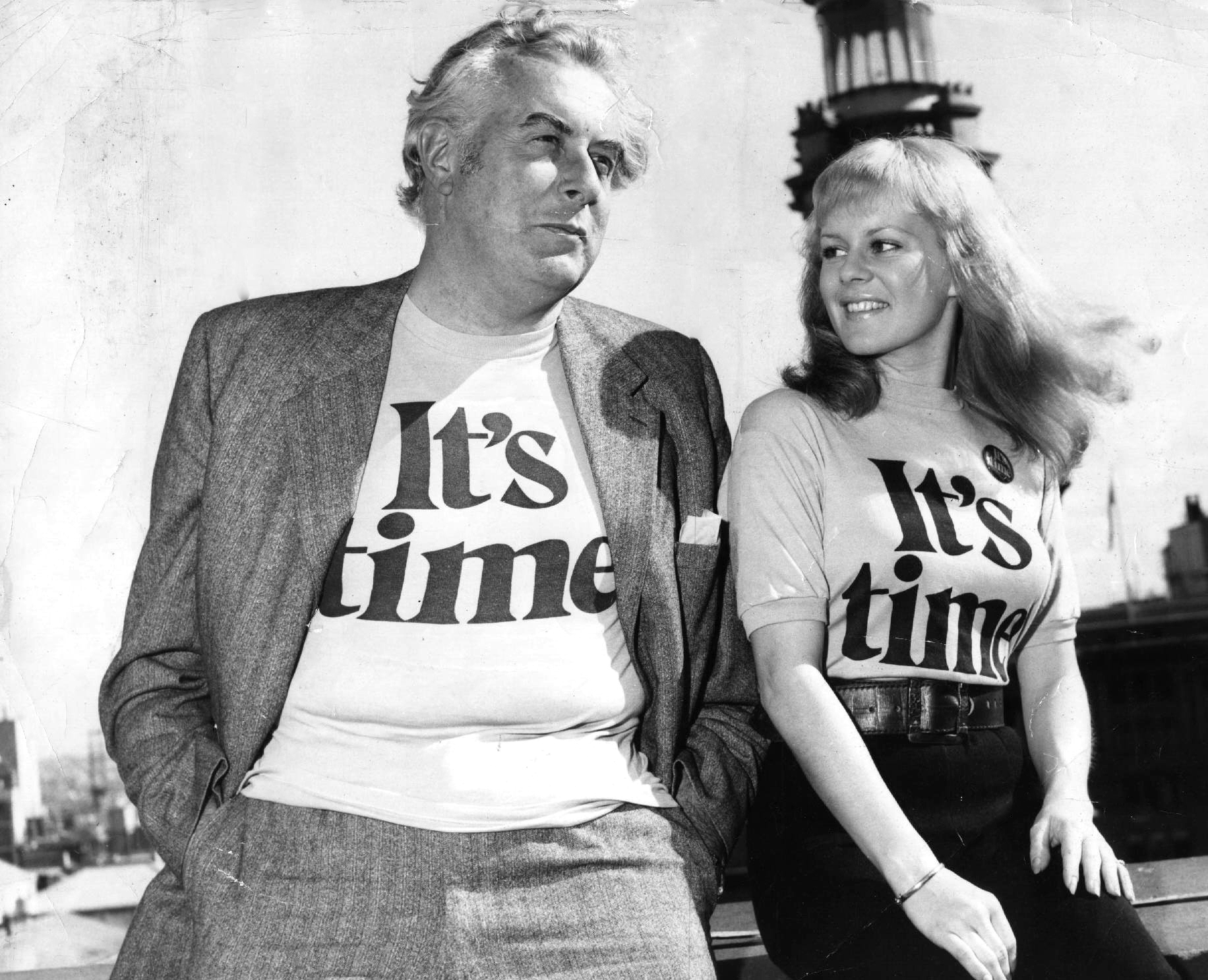 Gough Whitlam poses in an It's Time shirt with singer Pattie Amphlett, one of the many celebrities endorsing the Labor campaign of 1972. Credit: Graeme Fletcher/Newspix
---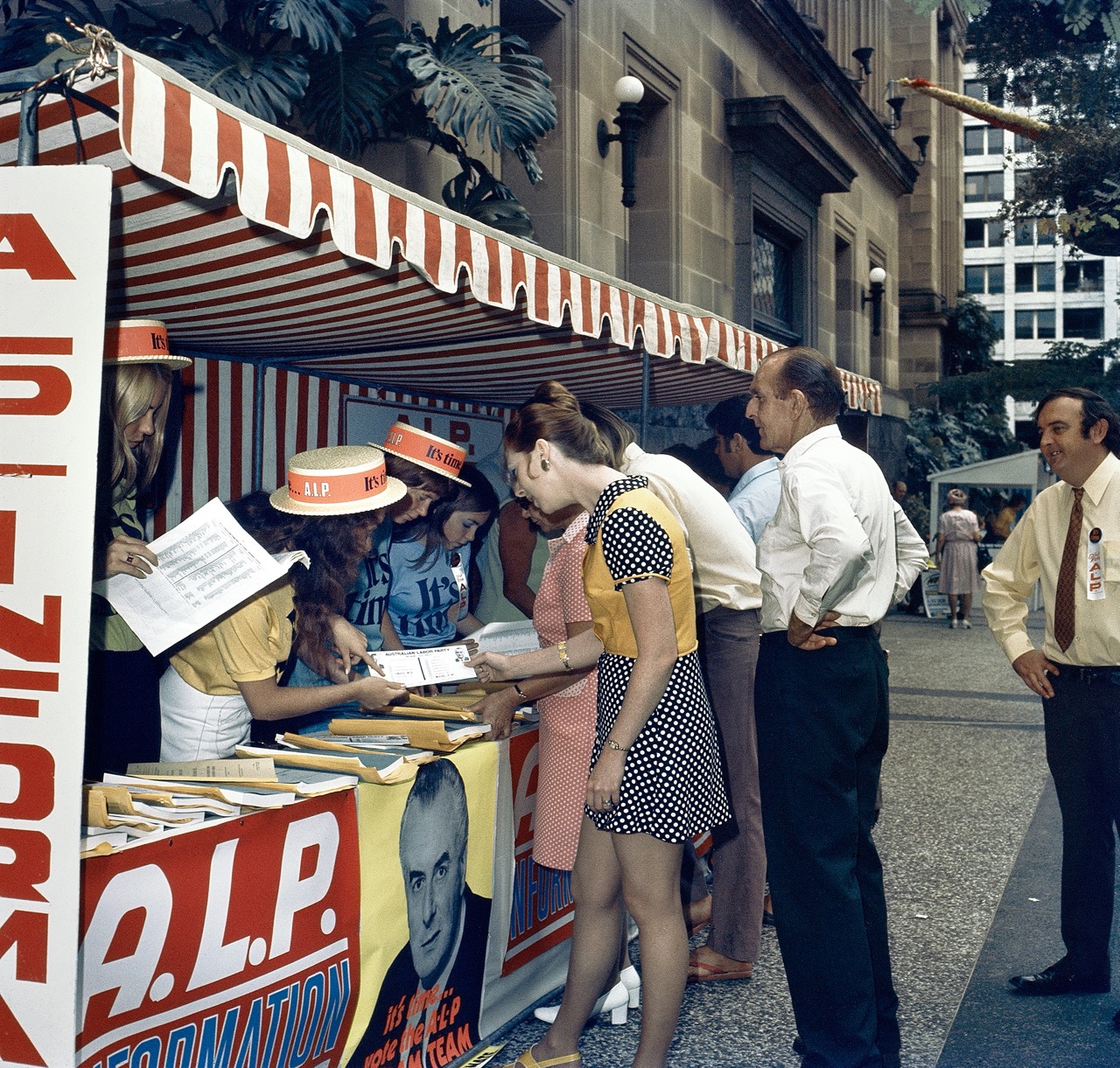 Booth workers in orange-coloured hats hand out party literature during the election period, 1972. Credit: National Archives of Australia A8746, KN24/1/73/26
---
FREQUENTLY ASKED QUESTIONS
Who was Gough Whitlam?
Gough Whitlam (1916–2014) was Australia's 21st prime minister, leading the Australian Labor Party to victory in the 1972 election.

Whitlam was elected the Member for Werriwa in a 1952 by-election. He became the deputy leader of the Labor Party in 1960, when Arthur Calwell was leader. The two clashed on party reform, and when Whitlam became leader in 1967, he took the opportunity to modernise many Labor policies.

In 1975, Whitlam was dismissed from his position as prime minster by the Governor-General Sir John Kerr. The Labor Party was defeated at the 1975 and 1977 elections, and Whitlam resigned as Labor leader in 1978.
Why was Whitlam dismissed?
After the 1972 election, much of Labor's agenda was thwarted by a hostile Senate. After many bills had been rejected in the Upper House, Whitlam called a double dissolution in early 1974 and followed it with a joint sitting of both houses (the only time this has occurred to date) at which most of the stalled legislation was passed.

But economic and party troubles continued to plague the Whitlam government, and then the Liberal/Country Party Coalition, now led by Malcolm Fraser, committed to block supply bills in the Senate, thereby starving the government of funds, until Whitlam consented to call an election.

Whitlam refused, but on 11 November 1975, after weeks of political deadlock, his commission was revoked by Governor-General Sir John Kerr, who appointed Fraser as caretaker Prime Minister. At the subsequent general election on 3 December, Whitlam led Labor to a resounding defeat, winning just 36 seats out of 127 in the House of Representatives. Whitlam remained as ALP leader until another defeat in the 1977 election.