Michael Darby's campaign matchbook
Michael Darby's campaign matchbook
1974 - More than an unassuming piece of campaign material, this matchbook has a story to tell.
It promoted the candidacy of Liberal Michael Darby, who contested the seat of incumbent Labor Prime Minister Gough Whitlam in the watershed 1974 federal election. Before the election, Whitlam requested a double dissolution of parliament, hoping to win a Labor majority in the Senate. Labor was re-elected, but without a Senate majority. Consequently, Whitlam called Australia's first and only joint sitting of parliament.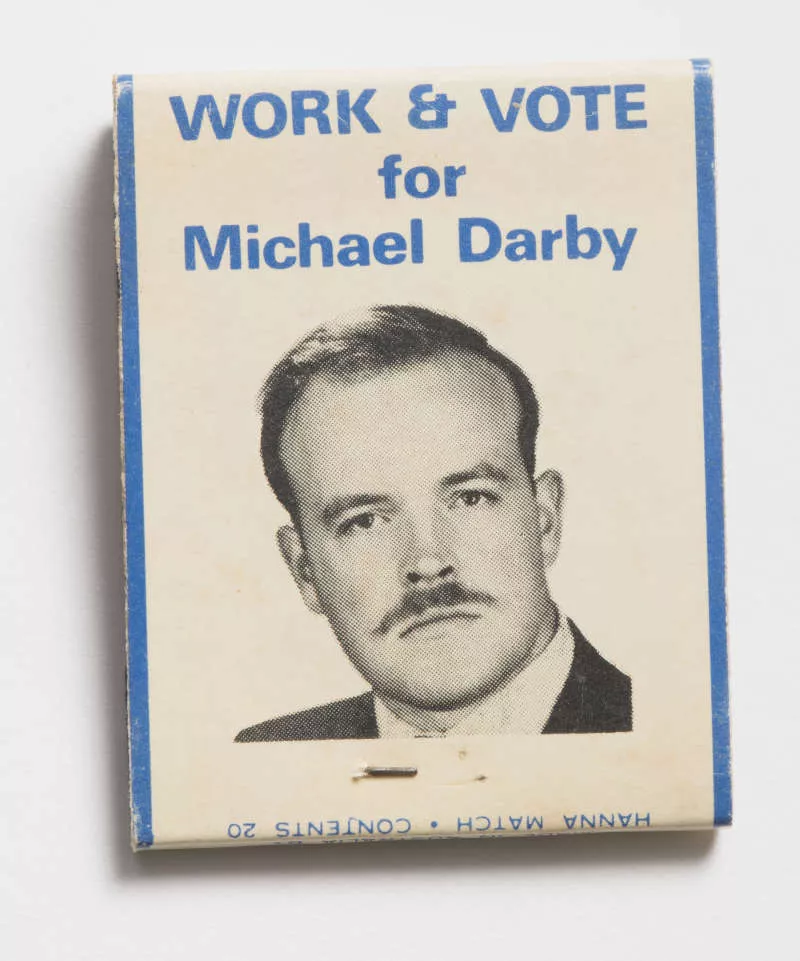 Matchbooks appear often in MoAD's collection. This reflects the extensive use of matches for collateral material during campaigning and suggests how widely matches were used by politicians and others. At a time when so many people smoked, matches played a key role in social introductions and networking.