And how did you butt out your ciggies? Did you grind them under your heel and abandon them on the footpath? Did you flick them, in impressive arcs, into the nearest hedge or pot plant? Or did you stub them out neatly in the ashtray on your desk?
Smoking and society's attitudes towards the practice has changed dramatically over the last nine decades. When the provisional Parliament House opened in 1927 smoking was an accepted and even expected practice, particularly amongst men, and John Smith Murdoch designed a pedestal ashtray to be placed a lazy arm's reach from an easy chair in the Senate Opposition Party Room or the Country Party Room. By 1944 almost three-quarters of adult males and one-quarter of adult females smoked.
Doing a survey of the ashtrays on display throughout this building I found six different types. They range from the pedestal ashtrays designed by John Smith Murdoch to low wooden boxes with metal inserts perfect for a group corridor smoke to familiar glass and ceramic bowls for the coffee table, dining table and desk. Come 1988, parliament moved up the hill to the new Parliament House and smoking was outlawed in Commonwealth government departments and buildings. By 2006 there was a restriction on smoking in enclosed public areas in place in the ACT. Most recently, plain packaging for cigarettes has become law and once interior-dwelling ashtrays have been banished to the outdoors, the far outdoors.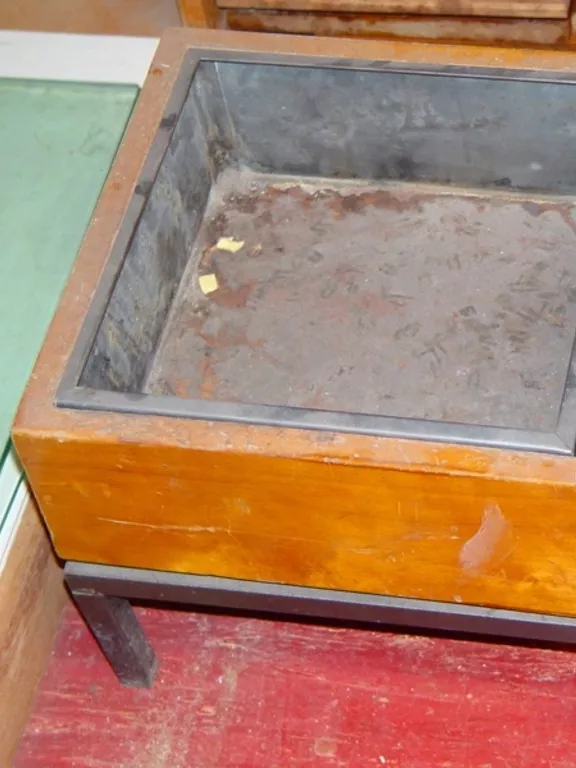 Wooden floor ashtray with a metal insert.
---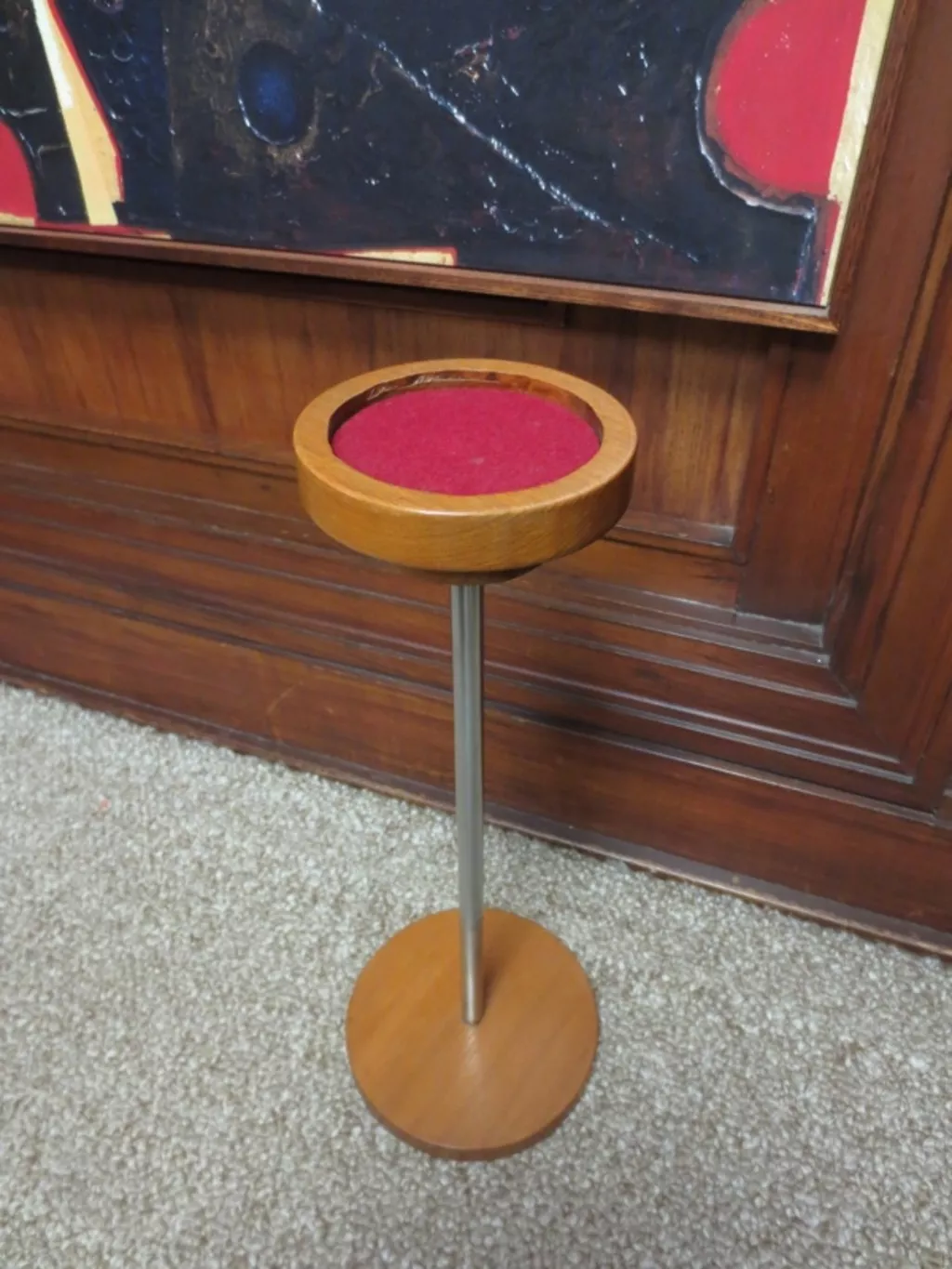 Wooden smokers stand for placing ashtrays on.
---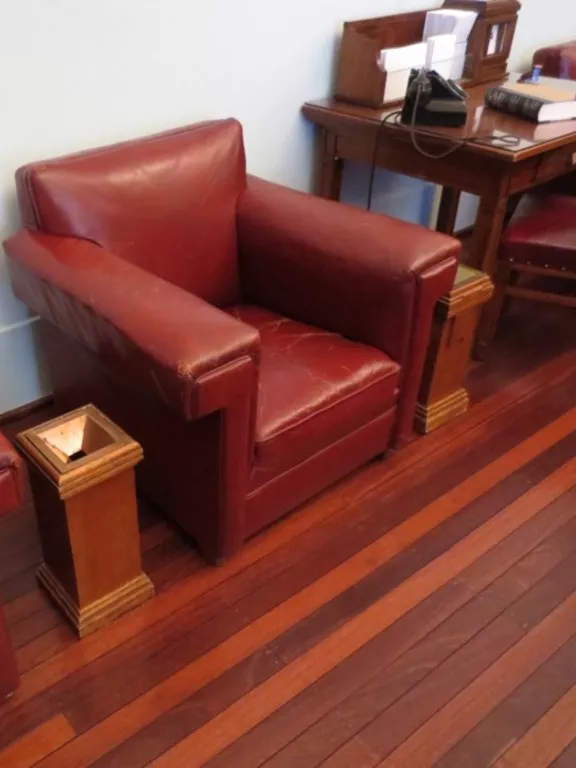 Pedestal ashtray designed in 1926, made from timber and metal.
---
Smoking accessories and equipment tell an interesting social history of the culture and acceptance of smoking and the gradual application of societal and legislative pressure to restrict smoking. They are useful objects for explaining the complicated relationship between individual rights, public responsibilities and the role of health policies and legislation in a democracy. The ashtrays that we display in Old Parliament House are also an important signifier of how people worked and played in this building and they add a resonance and authenticity to our interpretation. They are some of my favourite things. But what will be our view in another 86 years? Will they appear as antiquated and mysterious as an inkwell and quill?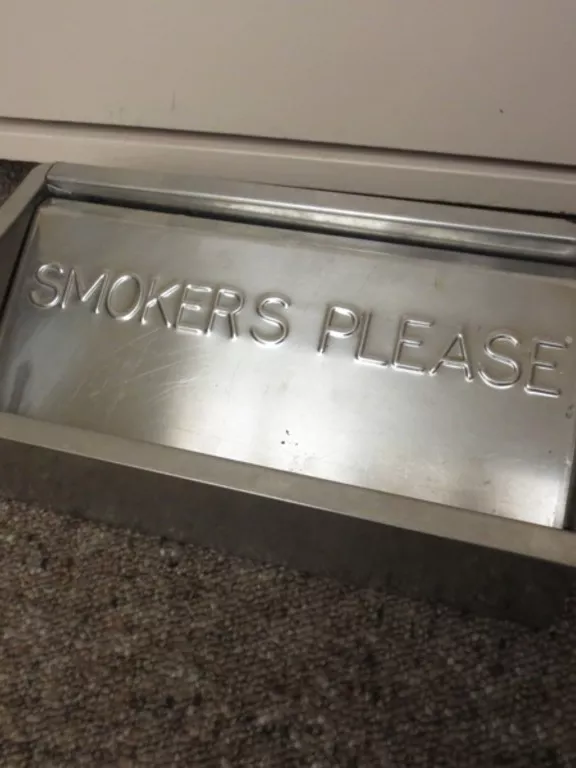 Floor ashtray made from metal
---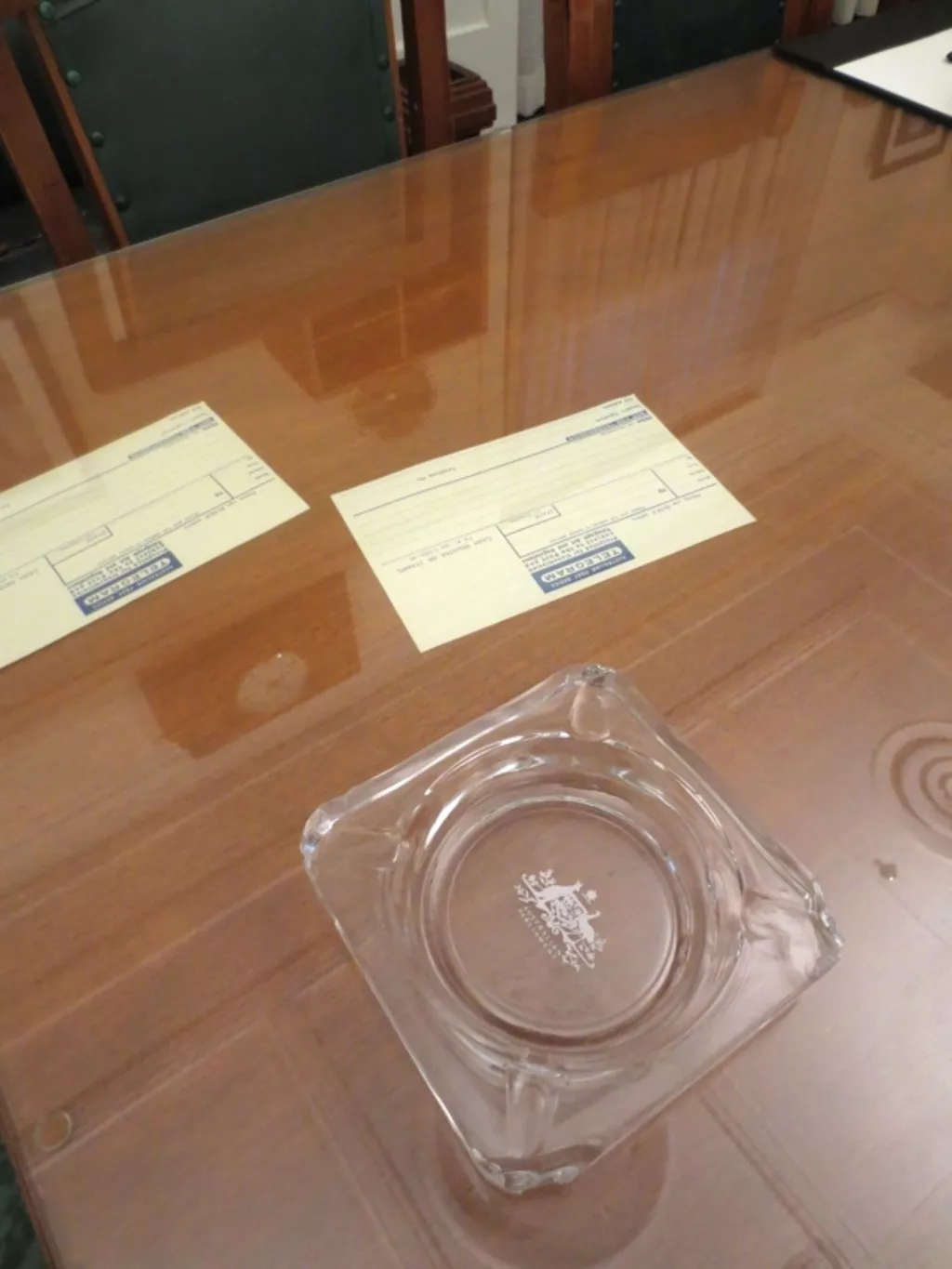 Old Parliament House glass ashtray.
---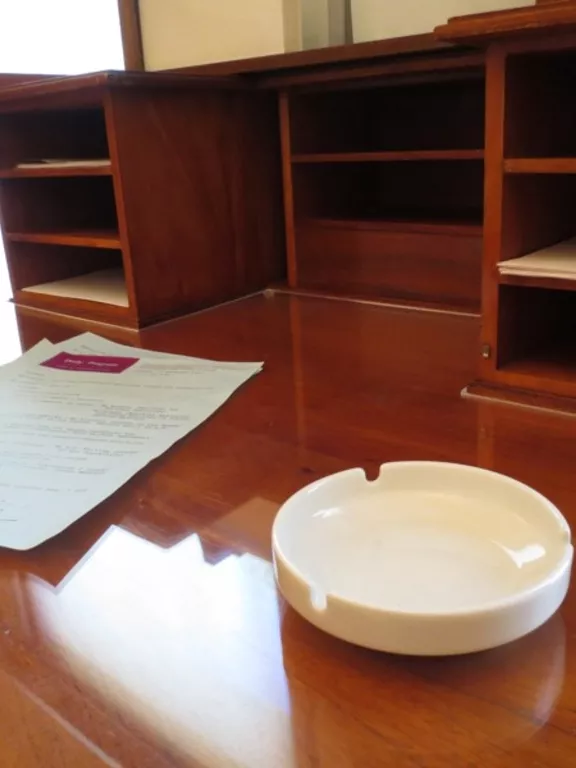 White ceramic ashtray on desk.
---